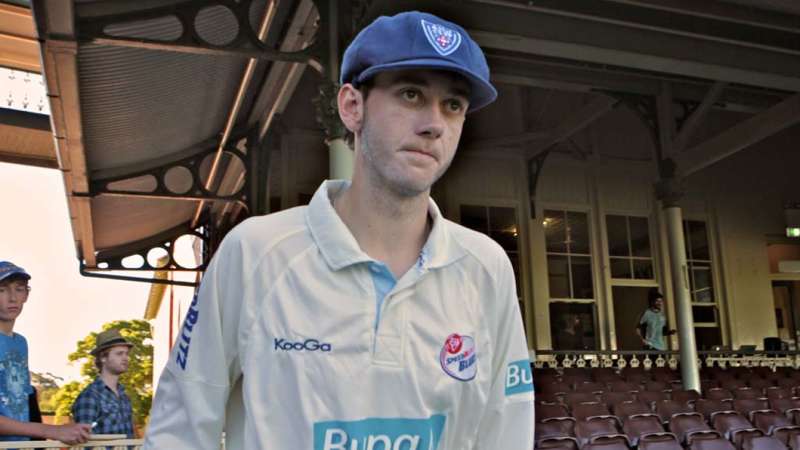 [ad_1]
Loading
He was expected to be a future player after he scored a ton of his debut as a teenager in 2011, but Patterson tried to find his channel when he was 50 years old – but he refused to let his anger get the best of him while looking for a way to convert starts in high scores.
"I'm trying to keep my process-based goals more honest, and I have left the result – be it runes or team selections – to take care of myself," Patterson said.
"Basically, I just want to sit in as many positions as possible to try to win games for NSW, and in general, that's just trying to score hundreds.
"At the moment, I make a first bit of this right, I get tangled, but unfortunately I get out when I should not be.
"I'm trying to stay positive, which means I start and I'm consistent in many instances."
A blue who is already starting to show signs of music is young Jason Sangha, with whom Patterson worked to help 19-year-olds find their feet at Shield level.
"It fits perfectly, feeling it was around for some time, it was about two or three years on a contract," Patterson said.
"It's great to see him with the full-time group, he's an interesting cricket, he's not just a batsman, he's got a handful of very good hands, big hands on the ground and a good booze.
"Heaven is the limit for him, he has a great technique and there is not much to go through in terms of bowling. We look forward to seeing his evolution and seeing how he goes to work his shield in Cricket . "
[ad_2]
Source link