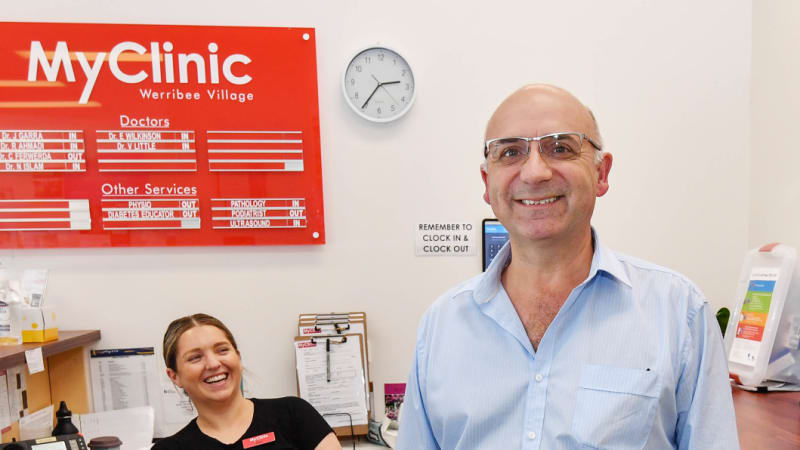 [ad_1]
"A boy came to me during the early hearings, picked up a voting card and said," You took me out of my mother's womb, "says Dr. Garra" And he voted for me. "
Loading
Dr. Garra led a successful campaign against the government's decision last year to build a youth detention center in Werribee South. The detention center has been moved to less Cherry Creek Residential.
In the elections that resulted in a crushing defeat for the Liberal Party, the places in Wurribee and Melton in the western suburbs affected the state trend by swallowing Work.
The voters gathered at independent candidates in these traditional labor forces, many complaining about party indulgence and the indifference of the opposition to the region.
Although it is likely that the electors of Tim Pallas and Steve McGhie are elected, the Liberal Party recorded a change of 3.9% in Werribee and 7.2% in Melton due to the preferences of independent candidates in these places.
"The fact that we are a safe work place, we are taken for granted by the ALP government, and the liberals ignore us because they have given us a lost cause that they will not win," says Dr. Garra.
Several Russian supporters and workers and liberals from Werribee left the major parties in favor of Dr. Garra in an attempt to narrow the margin and send a strong message.
Both Frank Maisano, 36, and Adrian Boccia, 35, voted for an independent candidate for the first time.
"Instead of rewarding your loyalty, worrying about your electorate who has voted for you for decades, Work has taken the lead in taking advantage of us," says Maisano, a traditional working voter.
Mr Boccia, a Liberal Party supporter, said the community wants a deputy who lives locally and understands local issues.
Loading
"We are [fastest] growing city in Australia, "says Boccia." I have two young children. It's no longer about me, but about my children and about their future. "
He was in the working class of Melton, where the Liberals had the largest swing of 7.2%.
Melton's deputies, Don Nardella, retired after a scandal with allocations last year. Candidate for Justin Mammarella's candidacy resigned four weeks after the election. Former Chief of the Paramedical Union, Steve McGhie, intervened for the Worker and won 54-46 on a preferred two-part basis.
Independent candidate Dr. Ian Birchall, secretary of the Melton hospitals group, who was campaigning to fund a public hospital in the area, received more than 11% of preference votes.
Dr. Garra and Dr. Birchall hope that after the margins are closed to the Werribee and Melton voters, more attention will be paid to these areas, especially funding announcements.
As Dr. Garra says, "We just want our fair share."
Sumeyya is a trainee journalist for The Age.
[ad_2]
Source link