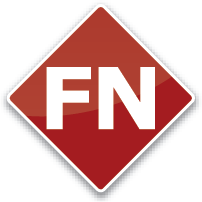 [ad_1]
De Andreas Kißler
BERLIN (Dow Jones) – The German Trade Association (HDE) expects sales of Christmas products this year to be above the € 100 billion threshold for the first time. For the full year, the association increased its nominal sales forecast to a plus of 2.3 (previously: 2.0) percent. "The macroeconomic conditions are good, the labor market continues to develop positively," HDE Executive Director Stefan Genth said. "Therefore, sales growth this year will be slightly higher than previously assumed."
According to new estimates, retail sales in 2018 will reach 525 billion euros. The sales manager remains the electronic commerce. Fixed earnings are expected to grow by 1.5% and online revenue by 9.6% over the previous year. For Christmas Business in November and December, HDE expects a 2% increase to just over 100 billion euros.
"For the first time, the retail industry violates the sales threshold of 100 billion euros in the Christmas business," Genth predicted. According to the association, bricks trade generates just under 19%, and online sales account for a quarter of its annual sales in November and December. However, a recent HDE study also shows that companies' expectations were very divisive. Smaller companies were much more pessimistic about end-of-year than bigger ones.
Contact the author: [email protected]
DJG / ANK / hab
(END) Dow Jones Newswires
07 November 2018 05:18 ET (10:18 GMT)
Copyright (c) 2018 Dow Jones & Company, Inc.
[ad_2]
Source link