[ad_1]
One of the main allied flags of the elected president, Jair Bolsonaro (PSL), the non-party school project, was defended by the governor elected João Doria (PSDB) on Tuesday, 6 Tuesday, at a press conference announcing that the current Education Minister Rossieli Soares will be his secretary next year.
"School is a place to learn, it's not a place for politics, a school without a party, that's my position," Doria said. In turn, Rossieli said that the bill is "useless" because "there are already mechanisms that prevent partizanization."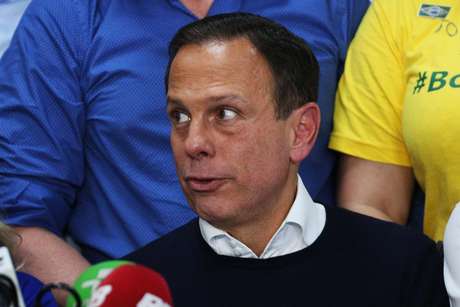 The draft law stipulates that classrooms should have a poster stating six professors' duties, such as "not to co-opt students for any political, ideological or partisan current." The initiative also amends the Law on Educational Guidelines and Foundations, so that disciplines that have as part of gender-related or sexual-oriented issues are forbidden in classrooms.
The Education Minister, however, never defended the bill passing through the House and recently criticized the performance of Santa Catarina State Representative Ana Caroline Campagnolo (PSL), who asked students to film and denounce teachers.
According to Rossieli, students and parents can file a complaint with the school council and the education departments if they find abuses.
At the Doria press conference, the minister criticized the "partizanization" of education. "You can not have partisan at school, no matter the law."
The new secretary of culture and creative economy, Sergio Sá Leitão, also said in favor of the School without a party. "This project can not be a restriction factor for plurality, but there are worrying cases of classrooms that have become electoral poles," he also said at the Temer ministry.
Teachers who criticize the project say the teacher hurts their freedom and prevents the school from being a brainstorming environment that is considered essential for learning. The Chamber's special committee, which examines the so-called "No-Party School" project (PL 7180/14), will meet on Wednesday for a seven-day discussion. It analyzes the opinion of Congressman Flavinho (PSC-SP), which states that each class should have a poster.

[ad_2]
Source link