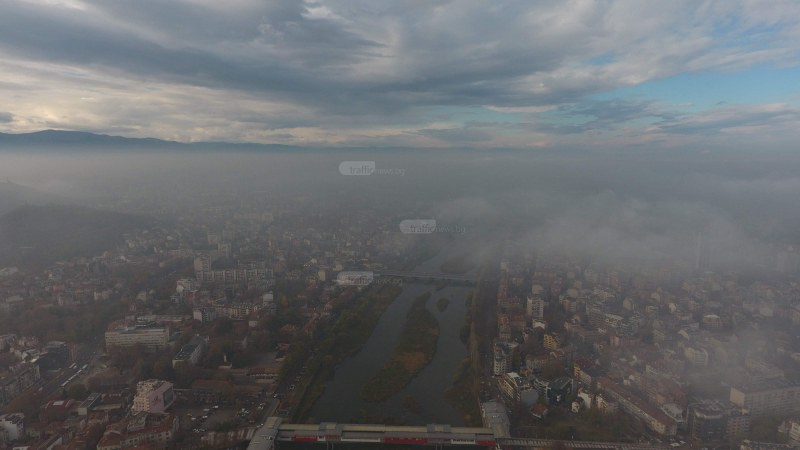 [ad_1]
Laboratories of Microbiology, Immunology and Virology of "St. Georgi" University Hospital -Plovdiv participate in the first stage of screening of HIV diagnosis, immunological monitoring of patients, diagnosis of infectious complications of the disease and its treatment.
The Department of Microbiology and Immunology, as part of the established programs, provides training courses on HIV and AIDS related issues for students (doctors, dentists, pharmacists) and postgraduate students and doctoral students.
In the treatment sector of HIV / AIDS patients in infectious diseases in 2006, over 600 people were registered. Currently, 206 HIV-positive people in the region are treated and monitored. New patients for 2018 are 32. Monthly treatment for 1 patient is between 900 and 2000 BGN. The treatment is free for patients and is paid by MH. Modern antiretroviral therapy offers rapid and lasting viral suppression so that the virus is not detected in the blood. This ensures the delayed progression of the infection, ensures a high quality of life for HIV-infected people and a life close to that of uninfected. Something very important, if the patient has an undetectable virus in the blood, is not infected.
Application and adherence to antiretroviral therapy is critical to public HIV-infected health.
"On December 1, let us remind you that we must continue to actively and responsibly participate in awareness, diagnosis, treatment and limitation of the spread of the infection and to be involved in the issues of people living with HIV / AIDS" Department of Microbiology and Immunology of the Medical University of Plovdiv and Laboratories of Microbiology, Immunology and Virology at "St. Georgi" University Hospital -Plovdiv.
The School of Medicine at the University of Plovdiv is also involved in the large-scale AIDS campaign this year. December 1 is the International Day for the Fight Against AIDS. The campaign aims to increase public awareness of the disease and initiatives to reduce it.
"There are four major challenges to addressing HIV based on the recommendations of the European Center for Disease Prevention and Control (ECDC): improving and increasing testing and diagnosis, ensuring better access to treatment, viral services by controlling treatment and treating ongoing stigma of HIV-positive, "said Prof. Dr. Mariana Mourdjeva, Head of the Department of Microbiology and Immunology and Vice-Rector of International Cooperation and Project Activity at M Plovdiv.
According to the National Program for Prevention and Fight against HIV / AIDS in the Ministry of Health, the new cases in Bulgaria by the beginning of October 2018 are 161, the total HIV seropositive being at that time 1460 persons. Of these, 1 334 are tracked in the HIV / AIDS treatment sectors in infectious clinics in the cities of Sofia, Plovdiv, Varna, Pleven and Stara Zagora and receive modern combined antiretroviral therapy. The trend of recent years has kept the number of newly registered men far higher than the number of infected women, 90% sexually infected, 35% heterosexual, 53% homosexual / bisexual; 11% were infected with injecting drug use. Single cases of vertical transmission, from mother to child, especially during childbirth. The number of newly registered men is almost 4 times higher than the number of women. Approximately 30% of new cases in 2018 with HIV infection are in the age group 30-39 years. In Bulgaria, the officially registered HIV is almost 3000, accounting for 66% of those infected.
In March 2017, the Ministry of Health adopted a new national program for the prevention and control of HIV infections and sexually transmitted infections in Bulgaria with the 2020 horizon. Its main objectives are to achieve a minimum coverage of 60% of the most exposed groups much by prevention interventions; 75% decrease in new cases of HIV infection, elimination of transmission of HIV from the mother to the newborn. Of the program's objectives, by 2020, at least 90% of HIV-infected people should be aware of their status; including antiretroviral treatment of 90% of people living with HIV who know their status and achieving lasting viral suppression in treatment. It is also intended that 90% of pregnant women undergo HIV testing in 2020; to ensure the protection and discrimination of people living with HIV and those in the highest risk groups.
Due to the activities of the National Program, Bulgaria is a country with low prevalence in the general population. According to the European Center for Disease Control, new cases of HIV in Bulgaria in 2015 account for 3.1 per 100,000 population, with an incidence rate of 5.8 per 100,000 for the European Union.
These achievements were also possible thanks to the Program funded by the Global Fund for the Prevention and Control of HIV / AIDS. Preventive services have been introduced into the country among the most vulnerable HIV groups by building low-threshold centers and networking of NGO teams. Conditions have been created to improve the surveillance of the HIV epidemic. This program funded activities that provide low-threshold services among IDUs, which contributed to reducing HIV prevalence among this group from 46% in 2008 to 12% in 2016.
[ad_2]
Source link