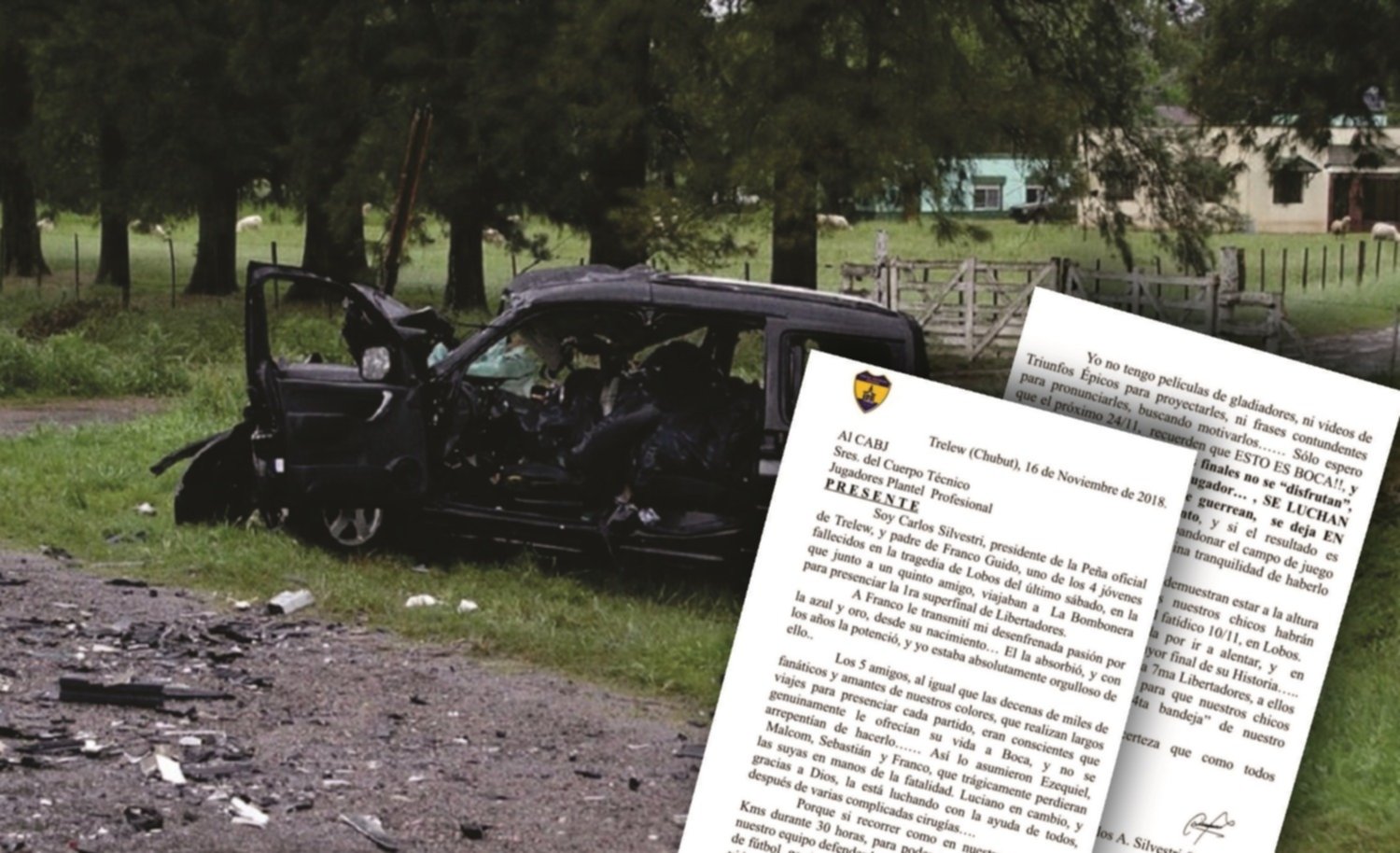 [ad_1]
It's written in the fist of Carlos Silvestri, the father of one of the boys who died two weeks ago when they were traveling to La Bombonera to see the Copa Libertadores first final against the River.
Carlos Silvestri, Franco's father and also the chairman of the Peña Boquense de Trelew group, shared on the social networks an emotionally open letter to the Boca camp and the authorities, expressing the sensations after the death of his son and his passion for the colors of his club, hours before his tense transition to the eternal rivals of River Plate.
In the letter Carlos says that "The 5 friends, as well as tens of thousands of fans and color lovers who make long trips to attend each match, were aware of the fact that they offered Boca's life and did not regret doing it." Ezequiel supposedly, Malcolm, Sebastian and Franco, who have tragically lost their loss in the hands of fatalityhe wrote.
"I just hope in the next 24/11 to remember that it is BOCA, that they understand that in Boca the finals are not" glad "when I hear a player say, fight, go to the last breath and if the result is adversary, then they can leave the field with their endless heads and with the real silence of handing them over all over, the writing continues
"If this does not happen, if it does not turn out to be a circumstance, then our boys will give their lives in vain, they will lose their lives to encourage, it would be just for you to pay them to the seven liberators, Xeneize world ", concluded Carlos.
LETTER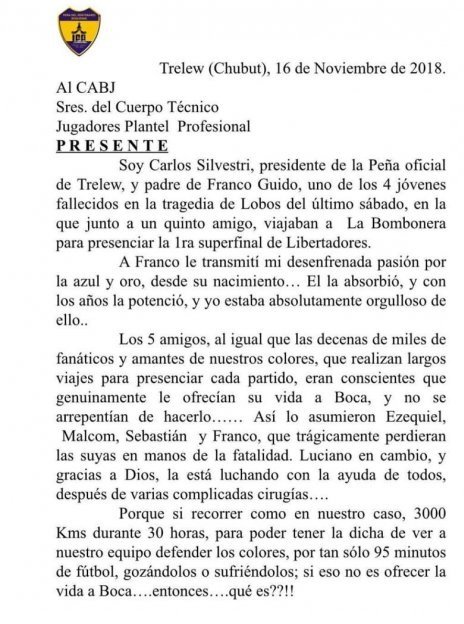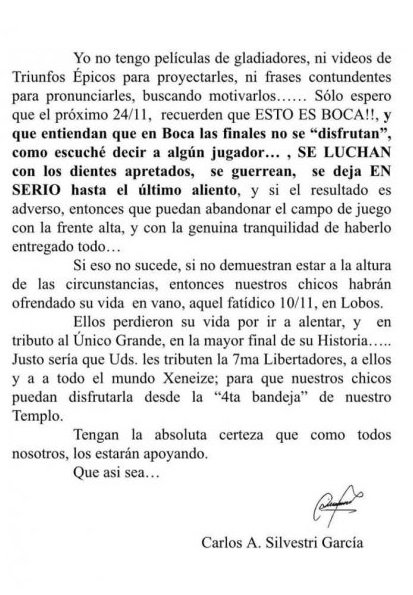 [ad_2]
Source link