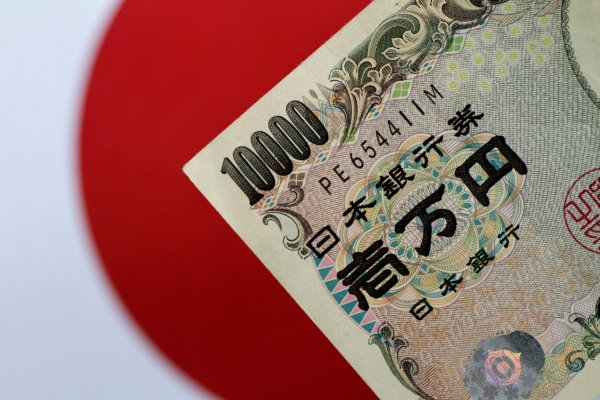 In a low-liquid environment, the yen rose against the Australian dollar and the pound amid a wave of sales order.
It took seven minutes to reach the levels I have not seen in almost a decade. At that time, the Japanese currency grew by almost 8% against the Australian dollar at the highest price in 2009, and rose by 10% against the Turkish lira.
The currency grew by at least 1 percent over all of its G-10 colleagues, exceeding the 72-yen barrier per Australian dollar that remained in the trade war, the volatility of stock markets, the Italian budget dispute, and the Federal Reserve rises.
Asian and European traders are still trying to understand what happened in those moments when orders to sell Australian dollars and Turkish pounds against the yen were piling up.
Some have pointed out an increase in aversion to risk triggered by Apple's sales cuts, while others have pointed out that Japanese retail investors have lost disarmament functions. But for whatever reason, the movements were exacerbated by the algorithmic programs and the low liquidity that caused the holiday in the Asian country.
"The moves were very violent, it took a few surprises," said Stephen Miller, counselor at Grant Samuel Funds Management Pty in Sydney and former head of fixed income at BlackRock Investment Management in Australia.
With the Japanese market closed for a four-day holiday this week, traders say they are struggling to cope with a wave of orderly sale at irregular prices. Once the yen consolidated more than 105.05 per dollar, some were forced to cover their short positions in yen, they said on the market.
"It looks more like a liquidity event because the move took place in the window between New York and Asia," said Damien Loh, Singapore Capital Capital Ensemble's speculative fund CIO, adding that "it was exacerbated by celebrations of Japan and the sale of retail investors. "
As a result, the yen rose against all currencies followed by Bloomberg, and at 9:30 (London) it rose by 1% against the dollar, reaching 107.78 USD / dollar.
Source link