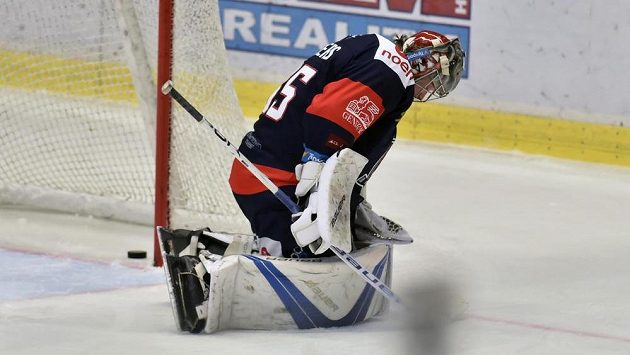 [ad_1]
The last team of the extralig table after home canon against Sparta (5: 0) showed progress in Ostrava. And he did not hit even a quick goal, which in the 6th minute scored the Slovak junior Baláž, who in the attack area reached the ejected puck and eventually sent Peters through the concrete. This was his first goal in the league.
The pirates, however, got their head after collecting the goal, compared the game and made chances. In the 18th minute, the Vantuch hockey paradise, which in a very good shot, with a little glance, sent the puck behind the skating skate of Vítkovice in the second wave on Stránský, who hung comfortably in a completely empty goal .
The host team had the ability to take the power conductor from five to three in the second but did not use it. Then he had to save them several times, Bartošák, who approached Tomic, Koblas and Havel.
In a balanced duel, so powerful, they talked about power games and exclusions. Better Vítkovičtí started in class five or four, when Roman 36 minutes later scored a goal and then scored from a shot shot by Peters pulls his skates behind him.
Then Vítkovice from the other numerical advantage secured the third goal. A weak rotation of the team was punished by Baranka, who cleared the far right behind his wrist.
Then there was another match for Vítkovice, but this time in the game, the player was relegated to the opponent, Bartachak missed the fire, and Marjamäki went into the net.
The guests were almost in the weakness, but even after Coblas pulled, but only the bulb sounded. Finally, with 26 seconds before the end, he secured a three-point jump to the goal goal to the opponent's game.
Round 20 extra league hockey:
HC Vítkovice Ridera – Pirates Chomutov 4: 2 (1: 1, 1: 0, 2: 1)
Gaps and Records: 6. Baláž (S. Stránský), 37. Roman (Baranka, Schleiss), 43. Baranka (Lev), 60. Lev (T. Černý) – 18. J. Stránský (Vantuch, J. Mrázek), 46. Marjamäki (foal). Referee: Hradil, Sýkora – Hlavatý, Tošenovjan. Exclusion: 4: 8, Extra Jank (Chomutov) 10 min. Usage: 2: 0. In weakness: 0: 1. Spectators: 5133.
Vitkovice: Bartošák – D. Krenželok, Výtisk, Baranka, Hrbas, T. Černý, Šidlík – Schleiss, Lev, Dej – Tybor, Roman, Szturc (21. Toman) – Kucsera, Baláž, Pytlík – Š. Coaches: Petr and Trnka.
Chomutov: Peters – Flemming, Jank, J. Mrázek, Dietz, Valach, Ştich – T. Svoboda, V. Růžička, Sklenář – Duda, Klhůfek, Tomica – J. Stránský, Vantuch, Marjamäki – J. Havel, Hanták, Koblasa. Coaches: V. Růžička, Martínek and J. Šťastný.
[ad_2]
Source link