[ad_1]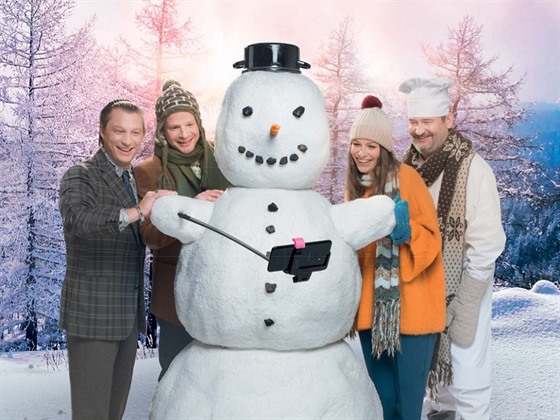 (Exemplary photo)

| Photo: T-Mobile

<! –->
Already at the launch of this Christmas offer at the end of October (more for Christmas at T-Mobile: smart phones already for crown and electronic discounts), the operator announced that it has received another gift for customers who have received a Twist card for December, but did not want to reveal any more. Now time has faded.
The already announced Christmas offer, T-Mobile will expand in December with a new customer data packet with a Twist card. Specifically, it is an annual 6 GB data packet. By the end of January, it can be purchased with a 50% discount, ie just 499 CZK. The new package is actually twelve months, so the Twist customer will have 500 MB of data each month.
Activation is possible from December 1, both in the operator's shops, Customer Center, T-Mobile or SMS (IROK A to 4603). In T-Mobil stores, gift vouchers will also be available in limited quantities, giving parents the opportunity to donate their annual data package under the tree.
Beginning on Saturday, November 24, "Twists," which are only sporadically connected to the Internet, will be able to take advantage of a new way of uploading data. Twist data packets will extend the operator to a daily solution where the customer pays only the data they actually use.
For a daily package, the operator will charge 1 crown per 1 MB of consumer data, but the customer does not pay more than $ 10 a day. After consumption of 10 MB, consumption billing stops, but the customer can browse up to 100 MB of data. For single-use connections, a single connection (My T-Mobile or SMS IDEN100 A to 4603) is required.
At the same time with the offer of extended packages, changes and weekly solutions. The operator replaces the existing package with 60 MB for 49 RON with a new package containing 150 MB for 69 RON per week.
Data packs for Twist

| | price | volume | Package validity |
| --- | --- | --- | --- |
| Internet Twist for 100 MB | maximum 10 CZK | up to 100 MB | day |
| Twist Internet for a week of 150 MB | 69 CZK | 150 MB | week |
| Twist internet for the year | 499 Kč (until 31 January 2019) | 6 GB (12 x 500 MB) | year |
<! –->
[ad_2]
Source link