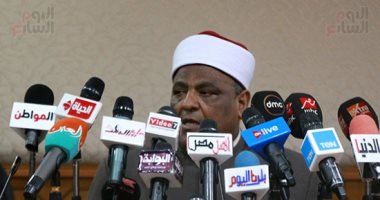 [ad_1]
Dr. Abbas Shoman, former deputy of Al-Azhar, mourned a first-class student at the Department of Educational Technology at Al-Azhar University who died Saturday evening after having collided with a car in a traffic accident before the university gate.
Shoman noted the tragic incident, saying, "We are God and return to him, with a heart that the consecutive martyrdom of the Al-Azhar disciples can not overcome.

Dr. Abbas Shoman
Shoman wished the Council of Al-Azhari University to discuss how to resolve solutions to stop such incidents, saying, "Perhaps the University Council, which will be held on Tuesday, will find a disaster solution and sincere condolences to Osama's family of martyrs.
[ad_2]
Source link