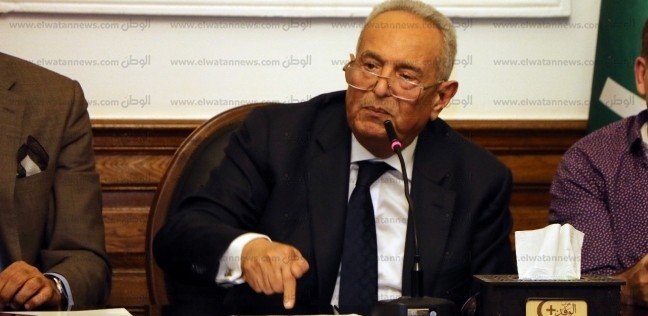 [ad_1]
Party leader Wafd, Bahaa Abu Hazaq, has decided to dismiss 6 candidates at the Wafd party election on November 9th. I am Yasser Qora, Mohammed Al Husseini, Mohammed Ibrahim, Ahmed Attallah, Fathi Morsi and Sharif Hamouda.
Abu Hashqa said in a statement today that the decision was based on the mandate of the Supreme Council at its meeting yesterday, which is the separation of a number of foreigners from the party's commitment, which reject the rules of democratic action, trying to distort the party, She held the speech in the elections and selected 50 candidates to represent the General Assembly of the Supreme Commission.
He added that the detractors attacked the leaders of the delegation and its symbols during a Wednesday meeting and issued a statement that included a clear aggression on the party's institutions and leaders, violating the party's rules, in a manner incompatible with the tradition of the delegation.
He urged the Supreme Commission and the Chiefs of the General Committees of the Government and the Union of Women and Youth Commissions to convene an emergency meeting Thursday at 5 pm to take a series of other decisions needed to protect the party and bring legal action against them members, either in connection with civil or civil conflicts. Damage caused to the persons mentioned in the aforementioned statement, which had a very serious impact on the progress and construction of the delegation.
The Wafd Party Supreme Committee yesterday called on the party's chief counsel, Bahaa Abo Shata, to take the necessary steps to meet people's attempts, demolish the party and its structure, and take the necessary steps to protect the party and its institutions.
News that you may like
[ad_2]
Source link