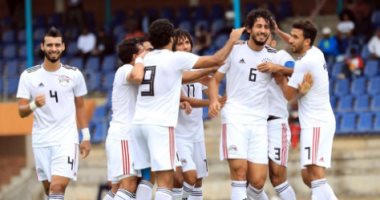 [ad_1]
The security meeting for Egypt's first match against Tunisia on November 16 will be held on Wednesday at the Borg El Arab stadium in the fifth round of North Africa qualification in 2019.
The meeting was attended by Amer Hussein, the head of the Al-Jablaya Federation Football Committee, and Alexandria's Military and Security Leadership, where the meeting will take place at the Borg El-Arab stadium.
It is noteworthy that the Football Federation has asked to participate in the 50,000 fans in the next game Tunisia and will be the final number of the masses at the meeting today.
[ad_2]
Source link