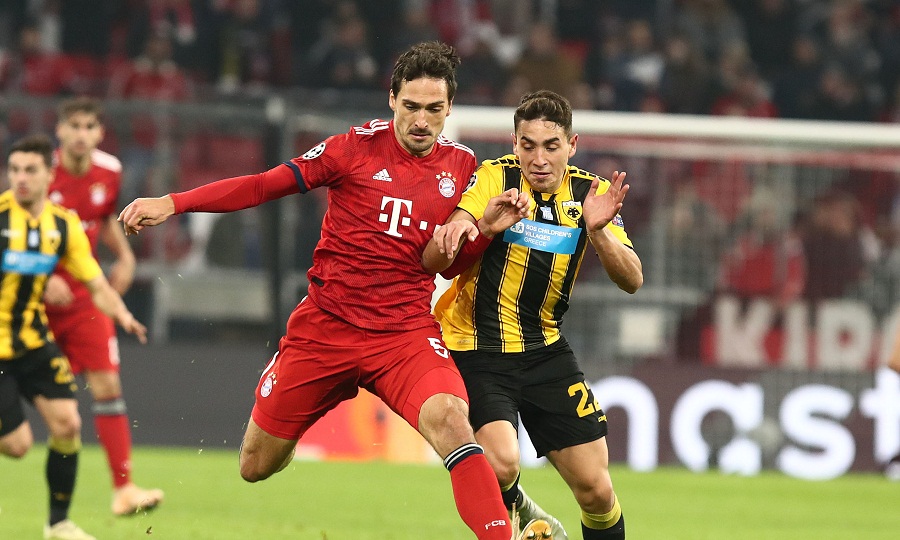 [ad_1]
Unlike OAKA, Bayern was forced to run more than AEK in the "rematch" in Munich.
UEFA official statistics showed that the Bavarians achieved 110,136 meters, while the "yellow-blacks" were only three meters shorter (110,133). However, the "Union" reached this year's Champions League average, which is 109,272 meters per game.
Bayern had the ball possession of 62%, with 8 strokes and 4 goals, while AEK just one shot and this goal (Lampropoulos' head in the first part). The hosts also had 11 corners against 1 of the "Union".
Bayern's supremacy is demonstrated by passers-by. It had a success rate of 89% on transfers (528/593), while AEK 77% (291/379), below this year's average of 82% (328.5 / 401.75). The Bavarians resumed possession of the ball 51 times and 39 AEK, while the fouls were 13 against Bayern and 14 against the "Union".
[ad_2]
Source link