[ad_1]
Former Minister of Finance account, Yannis Varoufakis, was hacked Friday night.
A video was posted on the former minister's account, with the comment "We will pick up the Turkish flag in Athens. Wait for our Turkish fighters and videos when Solomos Solomos is shot.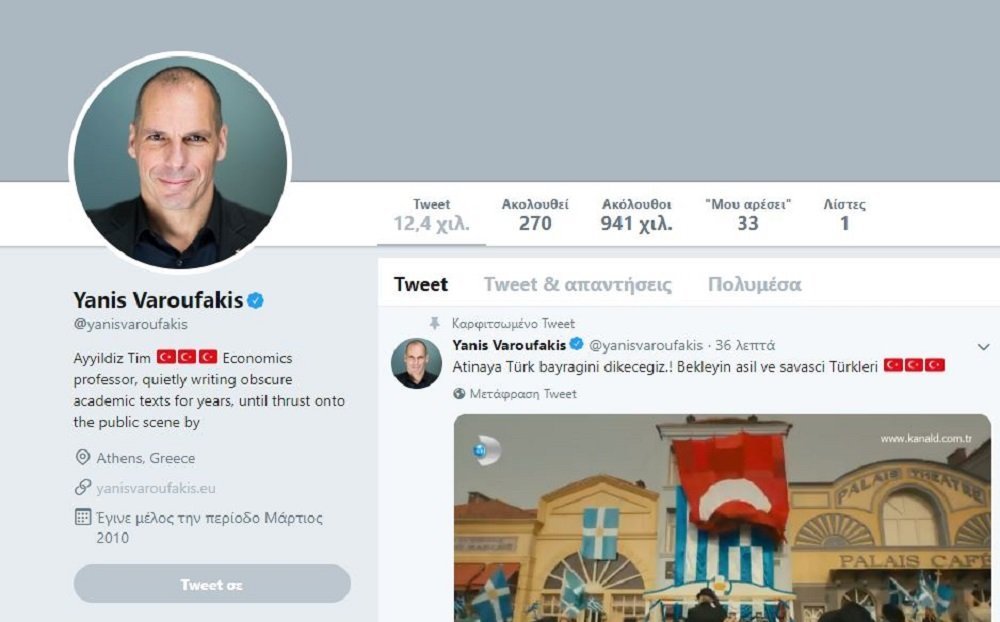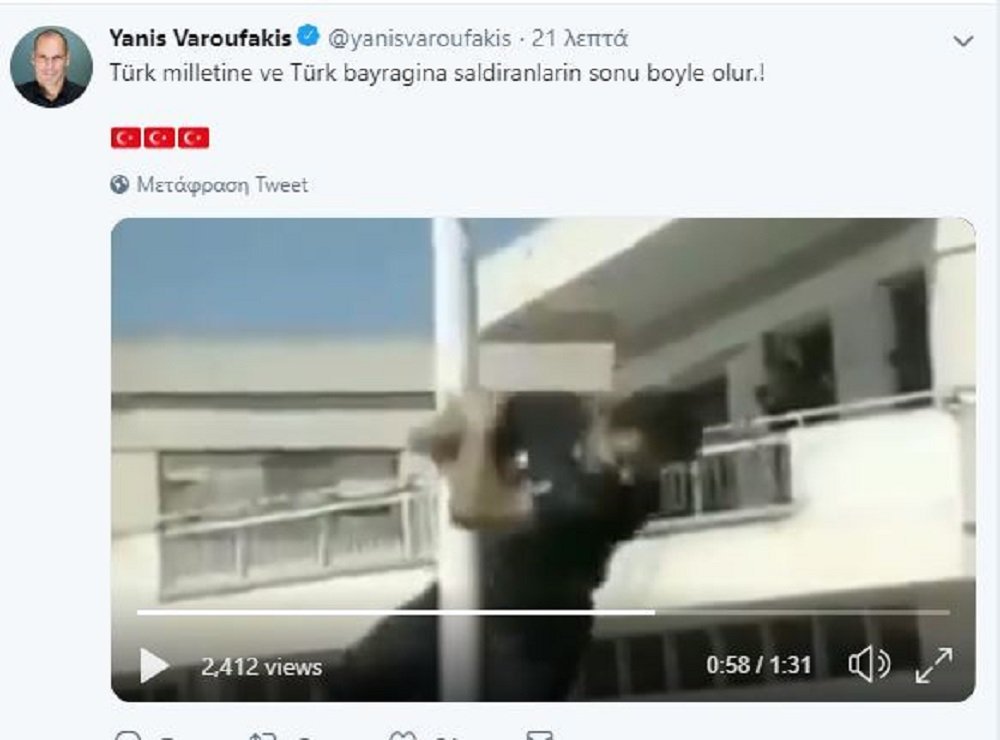 Shortly, Yannis Varoufakis, in a Twitter post, commented: "My account for one hour has been captured by Turkish fascists who have guarded their barbarity. I hope it has recovered it now .
As it seems, however, its account remains so far because tweets are posted with Turkish content! Typically, scenes from the Turkish series are shown, even showing Turkey occupied by the Turks!
One of the "ticks" writes: "It's not over yet … Shut up!"
Atinayada Türk Bayragi dikecegiz. Adini Atilla yapacagiz.!

Bekleyin assembled in treasurer Türk Milletini ?????? pic.twitter.com/sVooavZFVC

– Yanis Varoufakis (@ yanisvaroufakis) November 16, 2018
Biz bitti demeden bitmez ???

Top of page! Https: //t.co/KmFPHBVE1C

– Yanis Varoufakis (@ yanisvaroufakis) November 16, 2018
Hackers in Turkey even "joy" on Facebook for their success, writing among others: "The Greek finance minister has failed" and "the Greek finance minister in shock. The Turkish flag is hung on his account."
In other posts on Twitter, the former MINISTER says he has attacked his account because he "is a supporter of the GKK and Kurdish terrorists of the PKK"!

[ad_2]
Source link