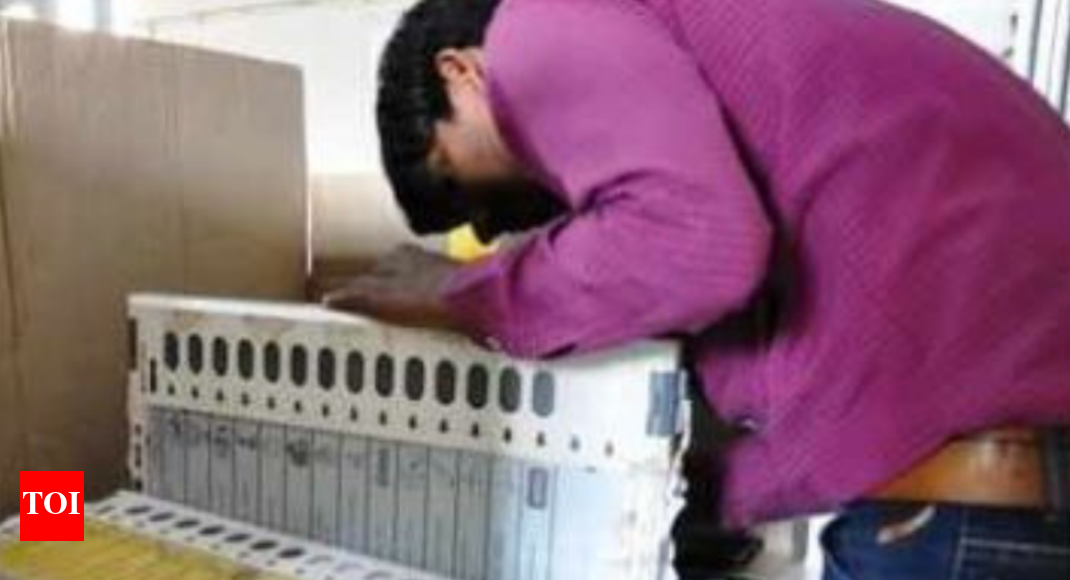 [ad_1]
AIZAWL: After two days of picking around the Mizoram election officer's office, SB Shashank, the NGO Coordination Committee rejected Wednesday its protest after the Election Commission called Shashank to New Delhi and set up a committee to examine requests.
"The EC has accepted the broad outline of the resolution of the Mizoram NGO Coordination Committee," said a statement issued by EU Undersecretary Pawan Diwan on Wednesday. Jharkhand, election officer, Lalbiaktluanga Khiangte, a Mizo, will be part of the commission.
The EC's decision to call Shashank in Delhi was seen as a positive sign by protest organizations, but they said they would adopt a wait and watch approach to what the EC decides next. "If Shashank returns, agitation will start again," said Vanlalruata, chairman of the NGO Coordination Committee.
Thousands of protesters took her to the streets of Aizawl and besieged the chief election officer on Tuesday, with two requests – that Shashank be removed, and that the secretary general of the Lalnunmawia Chuaungo would be reintroduced.
Shashank complained that Chuaungo was interfering with the process by questioning the need for a huge security implementation for polls and by opposition to accommodate 11,000 voters in Bru, living in the Tripura refugee camps.
Chuaungo, a Mizo officer, was then summoned to Delhi and making an appearance at the office of the Interior Ministry. Mizo organizations have avenged, painted Chuaungo as "Mizo hero" and Shashank as a Bru's sympathizer.
The Bru refugees left Mizoram in 1997 after ethnic clashes and lived in six refugee camps along Tripura. There have been several attempts to reinstate them, but none have been fruitful so far – Bru refugees have called for a better package of rehabilitation and safety assurance before returning to Mizoram.
While he was agitated against Shashank, a three-member EC team arrived here and held talks with the NGO Steering Committee, which organized the protest. The discussions were inconclusive and, after suspending the agitation for several hours, the NGO Coordination Committee resumed its protest. The Federation of Employees and Workers of the Government of Mizoram, the top government government staff, told the EC team visiting that state government employees would not cooperate until Shashank was transferred from the state. They set a "deadline" of 9 November for the EC to decide on how to act.

[ad_2]
Source link