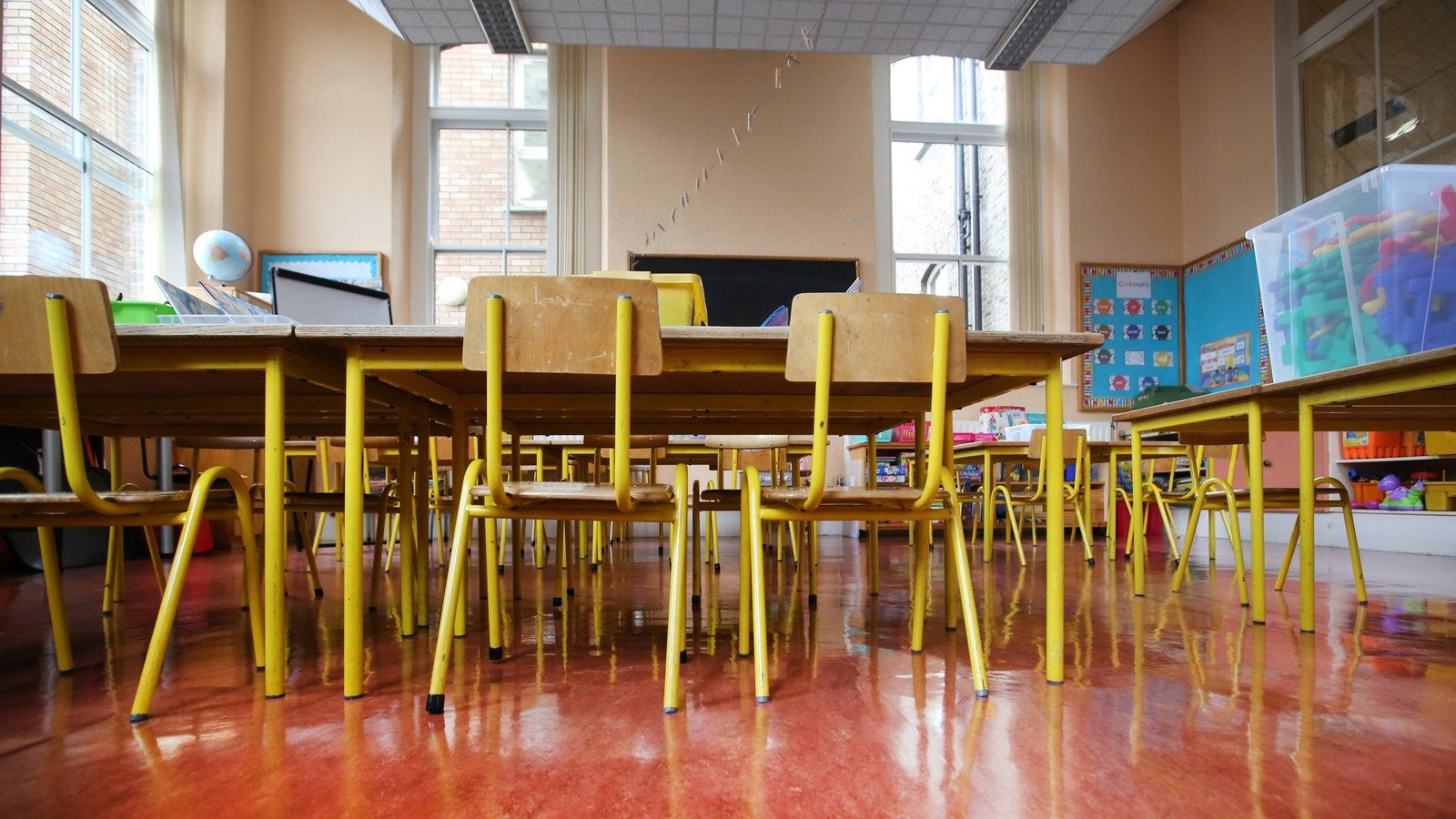 [ad_1]
Representative organizations of people with special needs wrote to the Minister of Education to include them in a meeting with key stakeholders on school closures.
Minister Norma Foley will meet this afternoon with the unions on the decision not to open schools on Monday.
Down Ireland Syndrome, Inclusion Ireland and Autism Charity AslAm have called for home schooling to be made available to all students enrolled in special classes and schools.
In a joint letter, the three groups note with "severe disappointment" yesterday's announcement that the planned reopening of special schools and special courses for children with special educational needs will not take place now.
They said the announcement let families and children with special educational needs break down.
The groups said it was vital that children with disabilities be represented and included in today's meeting, as the issues now fall under the responsibility of the Norma Foley department.
The organizations sought assurances that teachers would provide individual distance learning, that communication to schools would be clear and consistent, and that the Department's expert agencies would be available to advise parents and support young people in the coming days.
The letter concludes that the lack of communication so far has caused great suffering to families and children, and the three organizations are seeking an urgent meeting to bridge the gap.
---
The latest stories about coronavirus
---
Barnardos, the Alliance for the Rights of the Child, the ISPCC and the National Council of Parents called on the government to draw up an "urgent plan" for the reopening of schools on 1 February.
They said this was necessary given the "negative impact of school closures on children and young people" and also wanted the minister to "take action now to support vulnerable students".
Áine Lynch, CEO of the NPCP, said: "We strongly advocate for arrangements to be made as soon as possible, in accordance with public health advice, for school learning for children with special educational needs and those with disabilities. education.
A number of parents of children with special needs have contacted Liveline RTÉ to express their views on the closure of schools and special hours.
Many describe how their children "regressed" in the last period of closure due to Covid-19.
Niamh O'Donoghue said, "Our son just cries all day. He has nowhere to go. He jumps on the trampoline and cries, all day in the cold."
She said the education of children with special needs includes vital therapies. "You can't educate a child with special needs online," she said.
"Distance learning does not work for these children. There is no alternative."
Another caller, Alice, said that when her child is at school, she can be his mother. "I thought I could go back to being his mother and not his therapist," she said.
Breda Fitzgerald said her children "disintegrate" when they are not at school.
"It's amazing to watch your children disintegrate and lose the skills they learned on their own," she said.
Lynsey, the mother of an 18-year-old with special needs, when she first heard that special hours continue, said, "For once I thought we were being heard."
Teresa said: "It's worse because they told us they would open. They gave us a false hope.
"They made me a liar for my child. He trusts me more than anyone else, but now I have to try to explain to him that it's not happening now. "
Yesterday, Minister Foley confirmed "with regret" that all schools will remain closed to students starting Monday, January 11th.
The cabinet initially agreed that students leaving the certificate would be allowed to attend school three days a week and distance learning for another two days, and special education classes and schools should resume personal teaching.
Minister Foley said she was "very aware" of the impact the latest blockade had on children with special needs and their families, as well as on Leaving Certificate students.
AsIAm CEO Adam Harris said families are devastated that much-needed support has been taken.
He said about 61% of children with autism lost key skills in areas such as communication, social interaction, self-regulation and personal care during the first school closures last year.
Inclusion Ireland CEO Enda Egan said distance learning only works for about 30% to 40% of children with special needs and said it was up to unions and the Department of Education to come up with solutions.
Speaking on RTÉ's Today show with Claire Byrne, he said the issue should have been seen by now, given that there were several waves during the pandemic.
Safety concerns have been raised by school leaders, parents, teachers, SNAs and students about the decision to partially reopen schools as Covid-19 infections have continued to grow.
The ASTI teachers' union ordered members not to return to school on Monday.
Finance Minister Paschal Donohoe said regular meetings were held between the Department of Education and faculty to keep schools open for Leaving Cert students and students with special needs. pic.twitter.com/kZFyrrMUkK

– RTÉ News (@rtenews) January 8, 2021
Meanwhile, Finance Minister Paschal Donohoe said the government had consulted with teachers about abandoning plans for the graduation certificate and special needs education.
He said the meetings took place between the faculty and the "weekly" Department of Education.
Speaking to RTÉ's Morning Ireland, Mr Donohoe also said that public health advice was clear and that schools were safe.
Matthew Colgan, a student at Leaving Cert at CBS Wexford, said he did not know what to make of the decision, but would continue to study for his exams.
Speaking on the same program, he said he expects the Department of Education to make more changes to the Leaving Cert.
Eimear Neville, a student at Presentation Clonmel High School, said the decision was abrupt and left unanswered questions.
She said that the simulated exams will start on February 2 in her school and that there are also questions about that.


[ad_2]
Source link