November 5, 2018

Marco Grasso – "The Fca Factory in Pratola Serra faces a period of great uncertainty that weighs heavily on the economy of the Campaign and the whole of the South." Former regional secretary Massimo Guglielmi warns of the future of the Irpinia car. "As announced in recent months, the diesel engine will be phased out, but the FCA, compared to other carmakers, has yet to make clear about possible viable ways."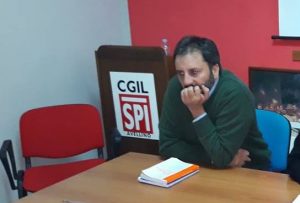 "There is great professionalism and know-how in this unit, we now want clarity about the future FCA elections, perhaps even in the government, at a table I hope to unite, where you can discuss the real outlook of the Italian industry is a changing market ".
Guglielmi does not exclude for Fca an epilogue similar to the former Irisbus of Flumeri. "If you do not intervene immediately, you risk another dramatic dispute." The reconversion of the plant is very complicated, it is necessary to move in. It is enough to see what happens with the former Irisbus and with the project of the national coaching pole. make it heard and indicate the possibilities to get out of the current uncertainty situation. "
On November 9, the Italian bus company will be compared again. Prior to this, the new corporate structure needs to be defined in order to eventually avoid any possibility of bankruptcy and liquidation. "After announcing the imminent establishment of a new public company, we are expecting concrete signals. What has been announced at previous ministerial meetings must eventually become reality," Guglielmi concludes.
Submit the article
Choose the quota