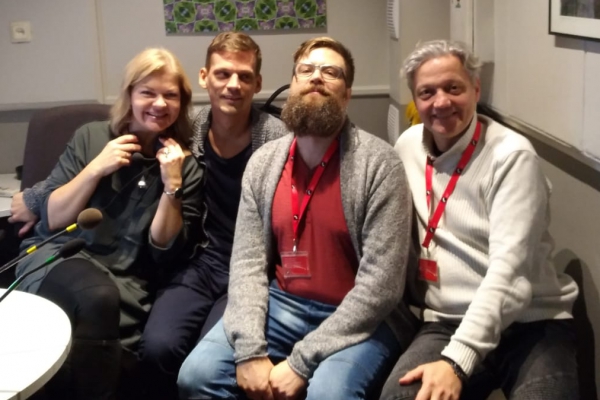 [ad_1]
"Springs" in the morning interview – Liene Jakovlev and Otto Ozola speak with the directors of the Abas Malas multimedia dance company Yuri Jonelis and Robert Rubin.
Ambitious, unique, personalized and up-to-date – can be briefly described by the Abas Malas multimedia dance show, which will take place in the Riga Arena, and will be one of the highlights of the Latvian centennial – the show will take place on 17 and 18 November 19.
"Both Malas" will be a performance with modern music, dance and technology, and the story of Latvia, ours, is said together. Every element of the visual expression of a multimedia dance performance – choreography, scenography, light management, in its entirety.
---
---
[ad_2]
Source link