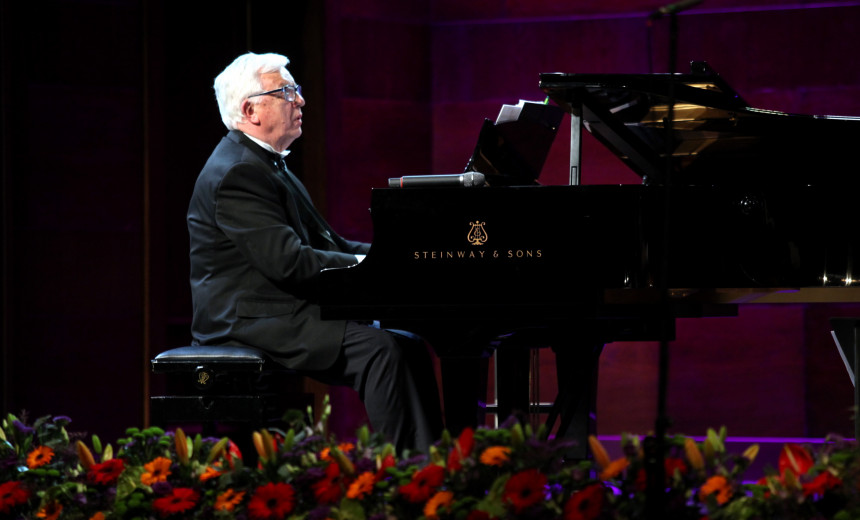 Celebrating Raimonds Pauls' 85th birthday, there will be a "Maestro Music Marathon" on Latvian Radio 2, during which only 85 hours of Maestro music will be played. This musical shock cycle will run from January 9 at 11 am to January 12 at 24 pm
In this program you will be able to hear well-known and less heard vocal and instrumental compositions of Maestro theater, cinema, stage and popular music. More than 100 stories will be heard during the music marathon – well-known personalities and listeners from Latvia will reveal Paul's special songs. In turn, the portraits of the composer made by the listeners will be visible in the accounts of the social networks Latvijas Radio 2.
"Maestro Music Marathon" will include various themed music programs – "Paul's Duets", "Paul and Love", "Paul's Sentiment", "Paul's Joke", Maestro Cinema and Theater Music, "Winter Evening with Raimonds Pauls", "We Play Paul's Old sets "etc. A special surprise is also planned for Raimonds Pauls' birthday on January 12, which will be broadcast on the air at 2 p.m. On this day, a grand holiday concert is expected, which will sound at the end of the musical marathon.
During the "Maestro Music Marathon", in the "Everyone has their own Paul" section, over 60 public figures will talk about the composer's songs, which have become particularly significant and popular. Former Latvian President Vaira Vike-Freiberga, Archbishop Jānis Vanags, actors Dita Lūriņa, Marija Bērziņa and Mārtiņš Egliens, hockey star Sandis Ozoliņš, skeleton Tomass Dukurs, Olympic champion Jānisor Jnisis K, Janip de Jip Inese Galante, musicians Intars Busulis, Ance Krauze, Kaspars Roga and Māris Mihelsons and many others. The heartfelt audio stories sent by the listeners will also be heard. A parade of portraits of Raimonds Pauls will be presented on the Facebook account of Latvijas Radio 2, where you will be able to see drawings, paintings, cartoons and even embroideries in the technique of cross stitches made by listeners.
Source link