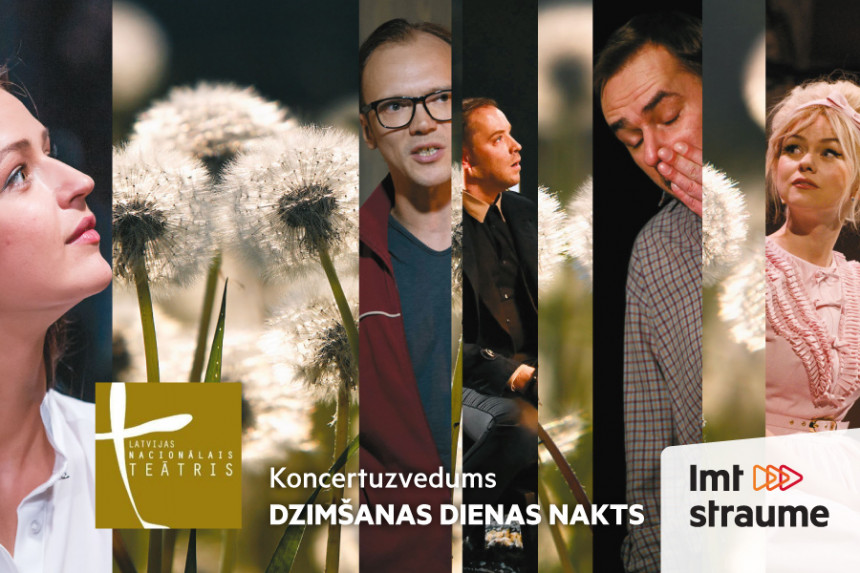 [ad_1]
NMA.lv in collaboration with Michelin TV LMT today on November 18th from. 22.30 live broadcast of the Latvian National Theater concert "Birth of the Night".
The Latvian National Theater is the place where Latvia was founded, and "Night of the Night" is a special dedication of the new director of the theater, director Janis Vimbas at the centenary of Latvia's years.
The song is made up of four seasons that can be poetically compared to the inner sense of every person – from naive spring love, joy and enthusiasm, summer, maturity and first issues, existential thoughts, speeches, anger and fights in the autumn, the heart of need heat and the significant coexistence of winter. Every actor in the Latvian National Theater is invited to choose a poetry or piece of prose that closely links the land and nature of Latvia in all four seasons and shares stories with viewers.
All national theater actors will participate in the show. Stage designer concert – Reinis Suhanov, costume designer – Madara Botmane, costume designer assistant – Liene Bite, light artist – Oscar Paulin, video artist – Linda Gibiet, music director – Jekabs Niemanis, producer Linda Kelviga assistant Raimonds Celms. Five iron musicians will participate in the production.
Live at the concert performance of the Latvian National Theater "Night of the Birthday" is also featured on LMT Wired, LMT Stream and the Internet.
[ad_2]
Source link