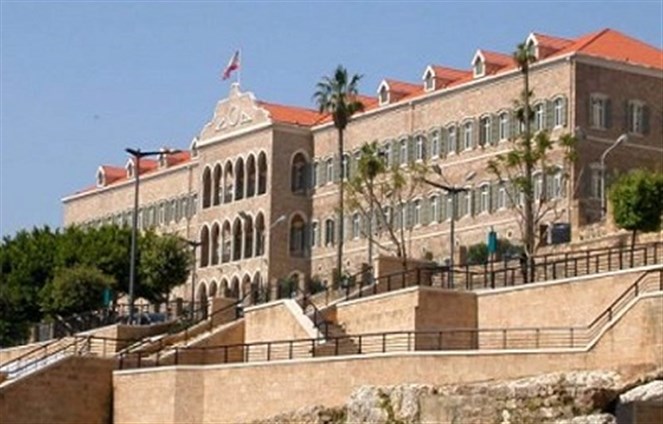 [ad_1]
At this time, the contacts aimed at overcoming the shyness of government formation, relatively shy, have only been violated by the Bassil minister's move, with no tangible results so far.
Ain al-Tinah parliamentary sources have revealed that Prime Minister Nabih Berri has given Minister Bassil a good suggestion when he met him in Najmah Square a few days ago to leave the unity of government without disclosing his content.
President Berri told visitors that he expects Bassil to work for the director, although he did not record anything new to Ain al-Tinah for the formation of the government.
Visitors to the House of Representatives felt nothing tangible about the issue of 8 March lawmakers but noted that a state of "shit" protected the designated president and told him that "he is no longer alone or boy, With him to remove the mines in to the government, "adding that he did what he had for the formation of the government and completed the composition in the form that his decrees would have had to announce two weeks ago, after making all the concessions he had asked, but he said, "Am I the only one who should sacrifice For Lebanon, while others do not take serious measures? ".
Of course, the visitors of the middle house came to the impression that the doors of the solutions were closed and that the only difference in communication between the parties to the current conflict – the president, on the one hand, and Hezbollah and the deputies of March 8, on the other – Bassil, although the characteristics are not yet fully clarified due to the lack of disclosure of details or secrecy, underlining that there are more proposals in circulation to reach common denominators facilitating the author process.
alreadyLoaded_facebookConnect = false;
$(window).load(function () {
//$(window).bind('mousemove' , function(){ // $(window).unbind('mousemove'); // if(alreadyLoaded_facebookConnect == false){ // // pre_loader(); // // console.log("test"); // } //});
if ($(window).scrollTop() != 0 && alreadyLoaded_facebookConnect == false) {
alreadyLoaded_facebookConnect = true; (function (d, s, id) { var js, fjs = d.getElementsByTagName(s)[0]; if (d.getElementById(id)) return; js = d.createElement(s); js.id = id; js.async = true; js._https = true; js.src = "http://connect.facebook.net/en_US/all.js#xfbml=1&appId=148379388602322"; fjs.parentNode.insertBefore(js, fjs); }(document, 'script', 'facebook-jssdk')); // pre_loader(); // $(window).unbind('mousemove'); // console.log(" loaded"); //setTimeout(function(){ // $('#boxTwitter').html("Tweets by @tayyar_org');
//}, 3000);
}
});
//$(window).bind('scroll & # 39;);
$ (window) .scroll (function () {
if (alreadyLoaded_facebookConnect == false) {
alreadyLoaded_facebookConnect = true;
// $ (window) .unbind (& scroll & # 39;);
// console.log ("roll loaded");
(the function (d, s, id) {
var js, fjs = d.getElementsByTagName (s)[0];
if (d.getElementById (id)) returns;
js = d.createElement (s); js.id = id;
js.async = true;
js._https = true;
js.src = "http://connect.facebook.net/en_US/all.js#xfbml=1&appId=148379388602322";
fjs.parentNode.insertBefore (js, fjs);
} (document, "script", "facebook-jssdk"));
// pre_loader ();
// $ (window) .unbind (& mousemove & # 39;);
// setTimeout (function () {
// $ (& # 39; # boxTwitter & # 39;) .html ("Tweets by @tayyar_org');
//}, 3000);
var scriptTag = document.createElement ("script");
scriptTag.type = "text / javascript"
scriptTag.src = "http://www.tayyar.org/scripts/social.js";
scriptTag.async = true;
document.getElementsByTagName ("cap")[0].appendChild (scriptTag);
(the function () {
$ .getScript ("http://www.tayyar.org/scripts/social.js", function () {});
});
}
});
//$(window).load(function () {
// setTimeout (function () {
// // add the returned content to a newly created script tag
// var se = document.createElement ("script");
// se.type = "text / javascript"
// //se.async = true;
// se.text = "setTimeout (function () {pre_loader ();}, 5000);";
// document.getElementsByTagName (& # 39; body & # 39;)[0].appendChild (se);
//}, 5000);
} //);
[ad_2]
Source link