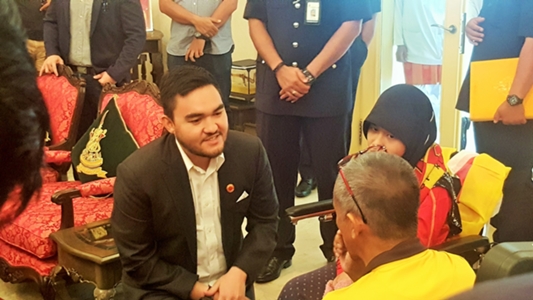 [ad_1]
President Selangor revealed that a series of special ads will take place on December 16th.
---
OF ZULHILMI ZAINAL Follow on Twitter
---
In spite of the defiance of FA Selangor (FAS), demanding that its president, Tengku Amir Shah Ibn Sultan Sharafuddin Idris Shah, accept the election of the "winners", the FAS chief is confident that his own faction will triumph .
Last Thursday, a separate faction within the association held a KU in a Kuala Lumpur hotel to elect a new vice president, vice-presidents and executive board members (exco). Although they chose to keep Raja Muda (chairman of the Crown) in Selangor state as chairman held the meeting of their unhappiness at the election of Tengku Amir's secretary general, deputies and exco members after being voted as the successor to Datuk Seri Subahan Kamal in an earlier EGM June.
On Saturday, Tengku Amir and the current exco association held a press conference at Mestika Palace, Shah Alam, and argued that Thursday's meeting had no legal classification according to the constitution of the association.
Speaking at the press conference, Secretary-General Johan Kamal Hamidon said that although the majority of the GPA was originally supported by the GPA, many of the members later withdrew this support, leaving only 10 of the 121 members in support of new elections.
He added that in a November 7th meeting between the two factions, which saw the participation of the Sports Committee of Malaysia and FA Malaysia, the separatist faction could not bring any evidence of the support it claims to receive.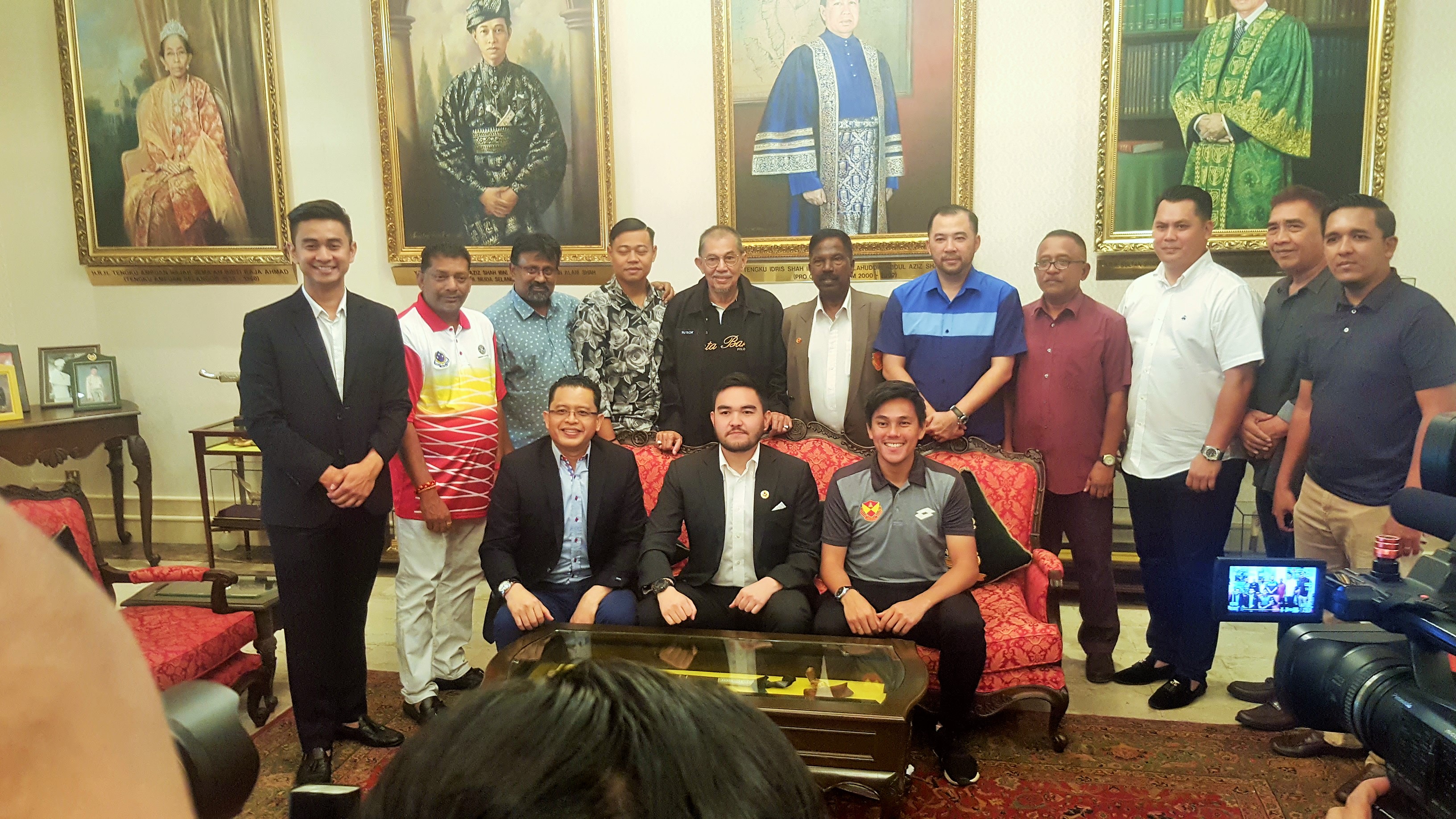 Tengku Amir and Johan (sitting in the middle and right) alongside FAS exco members. Photo by Zulhilmi Zainal
While expressing his refusal to recognize the allegations of the group he described as "kurang ajar"(Malay for insolent), Tengku Amir also said he regretted that much of the time that the association ought to spend on organizational restructuring and preparation for the 2019 season was scattered in the fight.
What annoys me most is that I lost the last month and for what? For no reason.
"We should focus on our first team, looking for sponsors, instead sponsors were scared of all the fighting," said Tengku Amir, also known by fans as RMS.
When asked by a journalist about why he did not take more aggressive measures against the belligerent faction, he replied that he was determined to do everything by book.
"We have to go according to the FAS statutes, we have to go over them again and discuss the problem with our legal team. I have to keep FAS and I want to do it by observing the rules and the statutes.
"My working style is to do the work first, and just to talk about what happened afterwards," he said.
FAS Chief is confident the issue will be restored shortly, revealing that special announcements will be made in December.
"We have control, we have confidence, and we're fixing FAS.
"I'm glad to announce that a FAS family day will be held on December 16th … Some interesting ads will be made that day," he said.
Also, follow Malaysia empty Instagram account!
[ad_2]
Source link