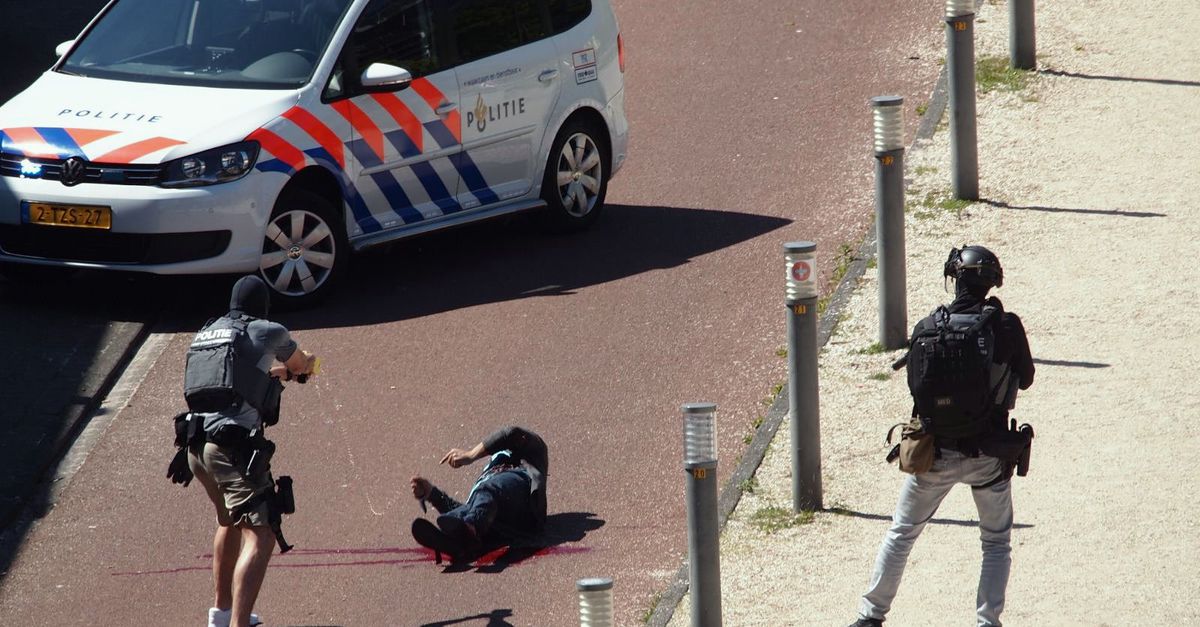 [ad_1]
Agents who used their firearms during the arrest of Malek F., who stabbed three people in The Hague in early May, acted legitimately under the Prosecutor's Office (OM). Police action was in line with official instructions, reports the OM after investigation by the National Criminal Investigation Department.
OM assumes that F. had a terrorist motive for his act. On May 5, the 32-year-old Syrian stabbed three passers-by in the vicinity of Den Haag Hollands Spoor. The carotid artery was hit by one of the victims. In the arrest of F. three agents were shot nine times, two of which were warnings and seven directed shots.
Read also: OM: The Hague knife had a terrorist motive


Shots on the legs
Despite the warnings, F. refused to give the knife. Agents therefore had reasons to fear their lives, OM concluded. Then two cops shot their legs at the same time. After that, F.'s attitude remained threatening, so the cops shot him again. Then the special unit controlled a Tasar under supervision and was arrested.
If the tribunal agrees with the prosecutor's office, it remains to be seen. A pro-forma session was already held in October, the substantial process of the process begins in January. The trial takes place in the extra-safe courtyard of Schiphol. F. remains in custody at the Vught Penitentiary in the Terrorist Department. According to F.'s lawyer, the defendant suffers from psychological problems and it was not a terrorist crime.
[ad_2]
Source link