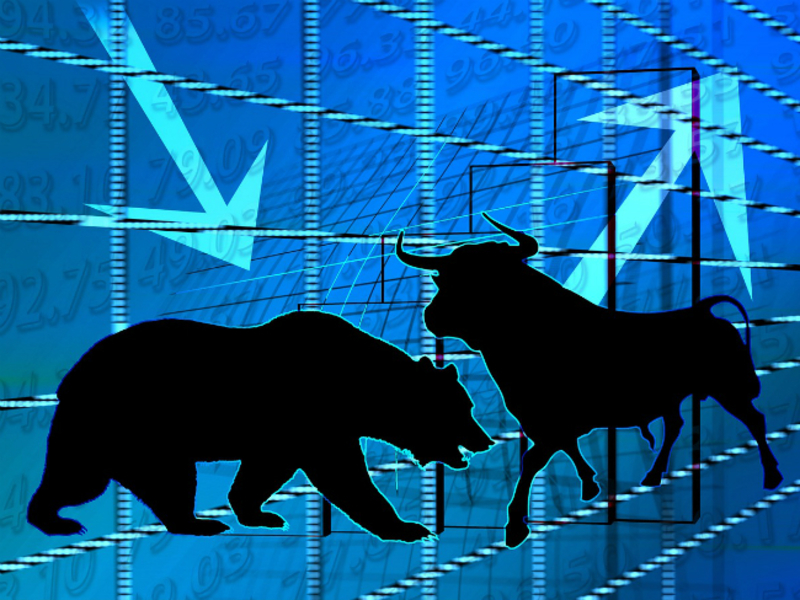 US stock indicators in today's transactions show mixed dynamics: traders are awaiting the results of the Federal Reserve System (FRS) meeting in the US.
Until 18:10 Moscow time, the Dow Jones Industrial Average added 0.06% to 26196.96 points. Standard & Poor's 500 declined by 0.08% to 2,811.68 points, NASDAQ – by 0.11% to 7,562.72 points, according to Finmarket.
On the eve of the indices rose by more than 2% due to the absence of surprises at the US Congress midterm elections, the S & P 500 peaked in 4 weeks.
It was earlier known that the Republicans had a majority in the Senate. Meanwhile, Democrats in the lower house of Congress secured 223 seats with 218 seats needed for the majority, gaining control of the House of Representatives for the first time in 8 years.
Thursday's focus on investors – the Federal Reserve meeting, whose results will be published at 22:00 Moscow time. As Wall Street experts predict, the US Central Bank will maintain the basic interest rate on federal loan funds unchanged, but will give a signal to prepare to continue increasing the cost of lending.
Currently, the main market expectations are in December: depending on the futures rate, the probability of a rate increase in the last month of the year is estimated at nearly 75%.
Merchants continue to assess company reporting: So far, third-quarter financial results have been released by approximately 87% of S & P 500 companies. According to FactSet, the average earnings growth rate for companies in the last quarter was more than 25%.
Tesla shares were added at a price of 2.3% during the trading session on Thursday. The US electric car maker announced the appointment of Robin Denham, the new chairman of the Australian Board of Directors, to replace founder of the company's resignation, Ilon Musk, in agreement with Securities and Exchange Commission (SEC).
Anadarko Petroleum shares were added at 3.6%. The company announced the merger of the two pipelines – Western Gas Equity Partners LP and Western Gas Partners LP – into a $ 7.68 billion deal, which will be another step in simplifying Anadarko's structure.
Developer D.R. Horton loses 9.6% due to weaker revenues than expected in the last quarter.
Source link