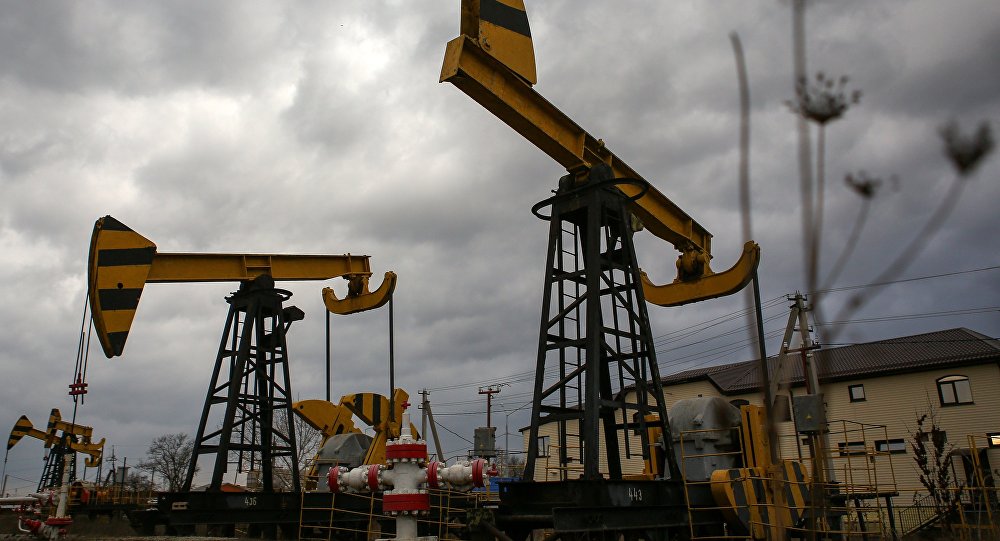 [ad_1]
Oil prices rose Friday against expectations of a reduction in supply from the Organization of Petroleum Exporting Countries (OPEC), although it was affected by a record increase in US production.
Brent's gross futures were $ 67.49 / barrel by 0747 GMT, up 87 cents, or 1.3 percent, as compared to the previous one.
US WTI futures rose 50 cents, or 0.9 percent, to $ 56.96 per barrel.
Prices were mainly supported by expectations that OPEC will soon cut output due to fears that the downward trend in gross price will return, as it did in 2014, under the supply's weighting.
While OPEC is considering cutting consumption, US crude oil production has reached a record high of 11.7 million bpd last week, according to data released on Thursday by the US Energy Information Administration.
US production has increased by about 25% since the beginning of this year.
Gross inventory increased by 10.3 million barrels in the week ending November 9 at 442.1 million barrels, the highest level since early December 2017.
[ad_2]
Source link