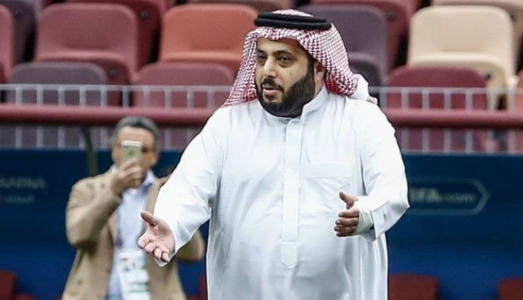 [ad_1]
---
Zahira Adel Facebook twitter
---
Turki Al-Sheikh, president of the Saudi General Sports Authority, has threatened a series of newspapers because of the suspended international referee Fahad al-Mardasi, accusing him of attacking the public prosecutor's office.
Saudi Arabian media reports confirmed that the Prosecutor's Office has decided to pay bribe accusations in exchange for missing matches for some teams, but the head of the Commission has completely denied the validity of these reports. (View details)
Al-Sheikh wrote through his official account on the social networking site "Twitter": "The problem is more than an excuse and is published and ending, there is bad happening and there is a bad reader in violation of the Prosecutor's Office and the use of to give credibility to such a lie!
The problem is bigger than an excuse, and it's published and ending. There is an evil and there is a bad thing for the reader, attacking the prosecution and using it to give credibility to such a lie!
– Turki Al-Sheikh (@Turki_alalshikh) November 6, 2018
The newspapers that reported the news published an official excuse after the Commission chief denied it, pointing out that the sources were not enough trust.
Allah's peace be upon him: Al-Baradei's patent is a great professional error and its purpose is emotion
Al-Marsadi was suspended in May. The case began when he was dismissed from the Jeddah confrontation administration against Al-Faisaly in the final of the Depositary of the two Holy Mosque Cups and was transferred to the investigation.
The investigations have demonstrated the condemnation of an international rule for the Saudi Federation to condemn it for life and to address the international FIFA federation for its exclusion from participation in the 2018 World Cup, which has already been made.
[ad_2]
Source link