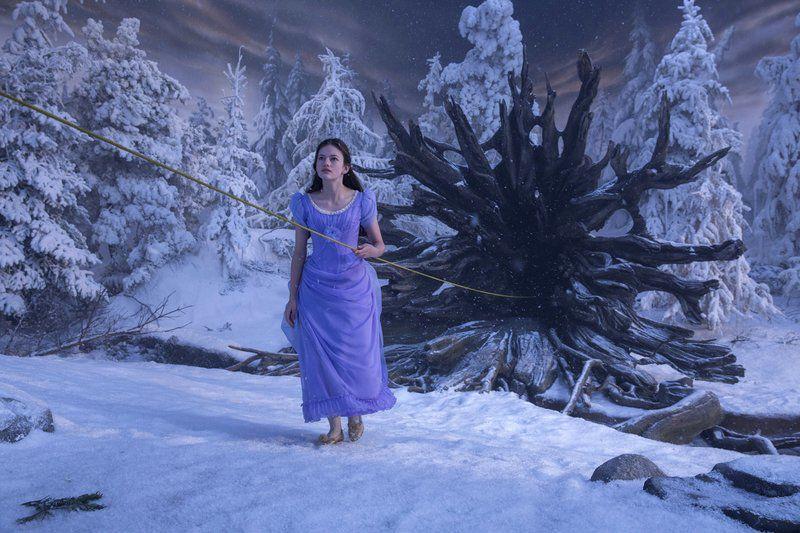 [ad_1]
So, Disney continued and made a Christmas movie from the Nutcracker. Is that what we are doing now? Are we making big Hollywood movies from the nineteenth-century ballet? Whoever has fresh ideas? Talk about the fruit that hangs: It's a sugar plum.
"The Nutcracker and the Four Realms" is wonderfully visual, acted inconsistently and rather incoherent in that fancy genre. Not even dancing too much, telling the truth. Young children may get too scared, and adults may need some insulin shots.
There are many things that happen here, so keep the popcorn. The story is based on E.T.A. Hoffmann, the original story of 1816, "The Nutcracker and the King of the Mouse", which became a famous ballet, with the tantalizing music of Tchaikovsky. (A likely selling point for Disney is that the movie soundtrack is free.)
Screenwriter Ashleigh Powell has written a story about a 14-year-old Clara who adored elaborate gear and cites Newton's third law. A mournful Christmas receives a gift from her late mother, who sends her in a search for the Snowflake Country, Flower Country, Sweet Country, and Hokum Land – I'm sorry that the last one is dangerous for the fourth Land that is overtaken rodents and fog and demented interpreters Cirque du Soleil.
Clara has to unite all these divisive parallel worlds in time to return to her sad family and to celebrate, well, to be together. There are elements of Lara Croft, "The King and I" and "The Chronicles of Narnia," and it is safe to say that the whole movie will break up if not for a brilliant performance from Mackenzie Foy ("The Twilight Saga: Breaking Dawn ") as Clara. Soft, angry, licentious, painful and royal – Foy is absolutely bright, both a tomboy and a princess. She speaks through her eyes and really throws herself in lines like, "The real world does not make any sense."
The rest of the cast is uneven, to politely say this Christmas period. Keira Knightley, as the Sugar Plum Fairy, seems to have modeled her character as Elizabeth Banks in the "Hunger Games", but she thought the other actress was understood and thus brought twice as much irritating energy, "Is not it magnificent?", "Banish", "tres chic" and "oh, poo".
At the other end of the spectrum is Jayden Fowora-Knight – it's terrible of wood and just because he plays a former nutcracker is no excuse. There is also Helen Mirren, who portrays the leader of the Fourth Realm with such a strange style that he was not wanted when he was not on the screen. In addition, poor Morgan Freeman tries to bring dignity to Clara's eccentric hair, but has better lines in Mountain Dew commercials.
Directors Joe Johnston and Lasse Hallstrom also asked Misty Copeland, the main dancer for the American Ballet Theater, to play the main doll in a movie ballet that was a wise move. But other bad decisions include Eugenio Derbez and Richard E. Grant in the top costumes and telling them to act as if they swallowed a case of Snickers bars. And there's a late moment in the movie when you realize that some of the best actresses have been delivered … by a digital mouse. (Hey, this is Disney, remember? Mouse is always regular.)
The real star of this film is the hundreds and hundreds – staying with credit and wonderful numbers – of people with visual effects that have let us turn over these cities and snowy forests on a bird's wings that use thousands of mice to come together to make a great king of the mouse, and making a legion of young mercenary soldiers look scary positively. And the lush orchestras of Tchaikovsky, with repeated sections in different styles, show this classical work well.
Disney has opened up a potential if it succeeds. But to be honest, it is rather clear to the target line: Clare's relationship with the water-lily soldier ends strangely and she offers a vague promise to return – hopefully with an acting coach – to the country of sweets, flowers and snowflakes. But take your time, Clara. Do not rush in our name.
[ad_2]
Source link