[ad_1]
Invesco launches what is said to be a bond fund that will allow investors to participate in the potential of the Chinese "Belt & Road" infrastructure project.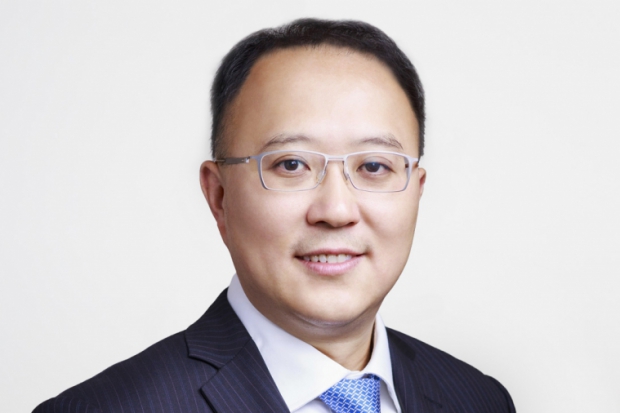 © Invesco
Investors who want to leave the beaten track and looking for "something different" can find the new interest of Invesco Belt and the Debt Drum. Invesco said it was the first bond fund provider that allowed investors to invest early in the investment opportunities offered by the Belt & Road Infrastructure Initiative (BRI) worth several billion dollars. The purpose of the Invesco Belt and Road Debt Fund is to capitalize on the potential for higher returns and capital growth on regional bond markets stemming from this ambitious long-term development strategy. Invesco has also reacted to raising interest in thematic investments with the new fund.
China wants better infrastructure on its commercial routes
With China's BRI 2013, chaired by President Xi Jinping, China aims to improve land and maritime trade and economic corridors in Asia, Europe, the Middle East and Africa, build new economic cooperation in these regions and strengthen existing partnerships.
"The Belt & Road initiative seems to be very China-oriented, but it's actually an extraordinary investment opportunity for investors looking for diversified exposure across multiple regional bond markets," said Ken Hu, investment manager, fixed income, Asia Pacific at Invesco and one director of the new fund. "As part of this initiative, China has made many long-term investments in Asia, Africa, the Middle East and even Europe, which has prompted great interest from the US, the EU, the UK and Japan to expand their involvement in the region. This has created long-term investment themes. "
The stock mix is ​​possible
The first bond fund to allow investors to engage directly in this potentially attractive investment theme, the Invesco Belt and Road Debt Fund mainly invests in US dollar-denominated government bonds and highly-rated corporate bonds and high yields issued by selected issuers, directly or indirectly, could benefit from the capital and trade flows initiated by BIS.
Fund management pursues a top-down and bottom-up flexible approach with an active allocation of the country and the ability to select from a variety of securities independent of a benchmark. The Fund can invest up to 10% in BIS shares. Fund management is based on disciplined risk management to reduce volatility. Given the increase in market risk, the tactical liquidity position may be up to 30%.
The fund is managed by an experienced, multi-award winning team of investment professionals led by Ken Hu. Hu has worked in the investment industry for more than 20 years and has been named "Manager of the Year" at the 2017 Fund Annual Awards of the Annual Valuation Fund. The team has access to the profound investment expertise of Invesco's global network of fund managers and asset class specialists. This gives the fund access to a variety of attractive investment opportunities and enables it to reach specific investment ideas and themes in a targeted manner with the help of well-grounded assessments.
Investors waved slightly larger coupons
With the increase in economic activity in the BIR region, both governments and other actors need to bring more market bonds to finance their investment projects. Consequently, new issues selected in the region would provide a more attractive return overall than comparable credit quality bonds and maturities in traditional bond markets. At the same time, the creditworthiness and liquidity of most of these countries is expected to improve as a result of stronger economic co-operation and increased productivity through direct investment in BIS countries. This, in turn, could pave the way for future upgrades to sovereign ratings and translate into better credit profiles for banks, state-owned companies and private companies in these countries and therefore more attractive to their bonds . (Aa)
[ad_2]
Source link