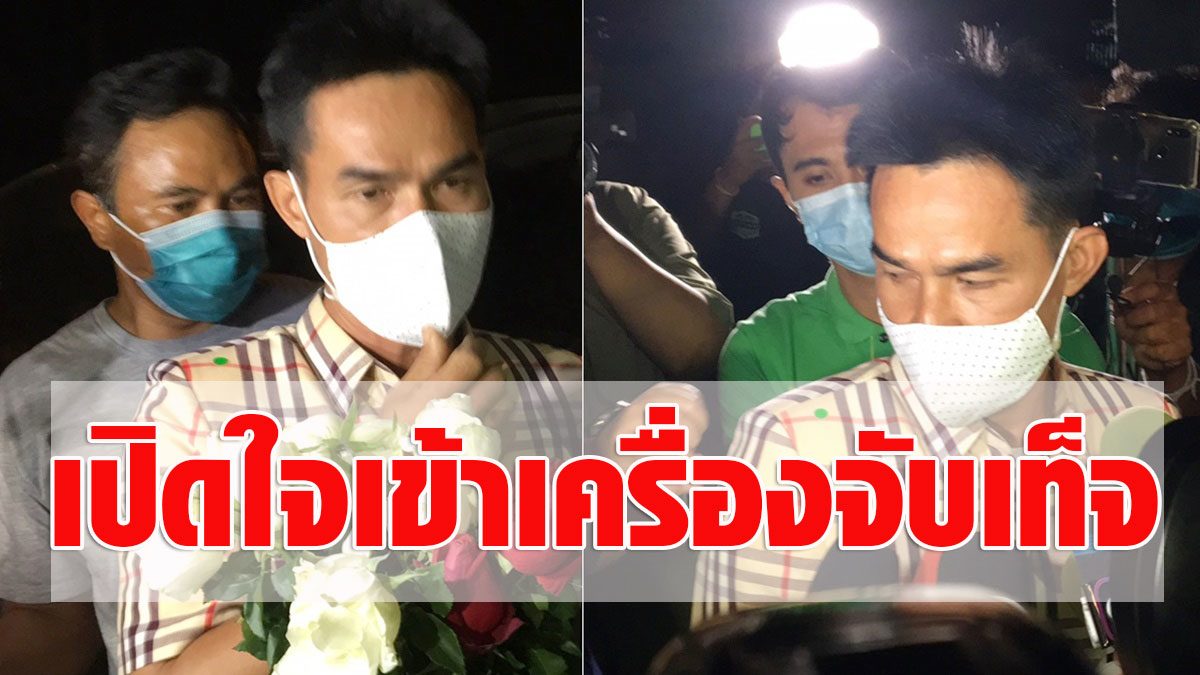 Uncle Phon – Aunt Tan Open your heart, take the exam – enter a lie detector Feeling relieved and told the truth to mention the spirit of Nong Chompoo that Uncle and Aunt have done to this day. Deceive me justice Be encouraged I want to return to my normal life at Ban Kok Kok
Click to follow the live news line of the official account here.

At 9:50 p.m., January 8, 2021. At the Police Forensic Science Center 1, Pathumthani Province Mr. Chai Phonwipa or Lung Phon and Mrs. Somporn Lappho or Aunt Tan's wife Who was asked by the police to question And insert a lie detector The case of the death of "Nong Chompoo" last morning Completed the staff process
Uncle Phon revealed that I want everything to end well. The police can catch the offender. This will help the community, including Aunt Tan, and me to get back to normal. What he is doing today wants justice to speak. Only those who make a mistake must go wrong. He won't catch this person, that's not it. He believed that the authorities had not done so. As for today's question, he asked in a circular motion until he could not remember what he asked for, the answer to which we must answer is yes and no, unexplained. Which is not uncomfortable
"I mean the spirit of Nong Chompoo I want to encourage my uncle too. That uncle and aunt have fought so far to find justice for the youngest. For anyone who knows they can handle the apple. You want to go out and take responsibility for what you did. Because many months have passed since then. that if you go out to confess the Thai law will not be imprisoned for life. And he would have reduced himself to going out and accepting what he had done. "
Aunt Tan I revealed that he had not spoken to Uncle Phon. Since I entered, I have found yes and no. Now, I feel relieved to speak.
Uncle Phon added that The incident took place at Ban Kok Kok. It is a place away from prosperity If there is a CCTV camera, it will easily reach the bastard. Challenging the police to work in full Everything must depend on the evidence. He expects the authorities to do justice to all parties.