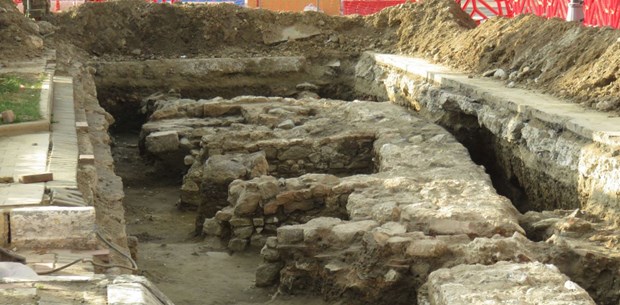 [ad_1]
DHA
Last updated: 06.11.2018 – 12:23


The Üsküdar Square during the work of the İSKİ ruins was just below the asphalt.
During the rainwater and sewerage channel on the Üsküdar Square in İSKİ, the historical remains were found about one meter under the asphalt on Hakimiyeti Milliye Street.

The Istanbul Archeology Museum was asked for help. The museum began archaeological excavations assigning 5 archaeologists.

During the excavation works, Ottoman architectural structures, such as shops and residences, continue to be documented.

The public launched a social media campaign to protect historical remains.
[ad_2]
Source link