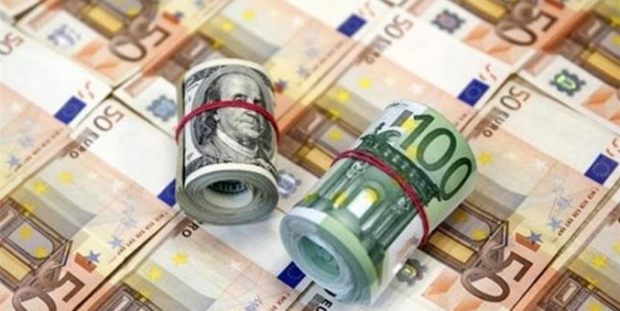 [ad_1]
Dollar / TL continues its narrowband fluctuation. The exchange rate, which was closed at 5.4610 yesterday, fell from 5.47 to 5.40 the next day, down by more than 1 percent. In the evening, the exchange rate was below 5.35. Euro / TL declined by 1% and dropped to 6.06.
According to Bloomberg HT, chief economist QNB for financial investment, Burak Kanlı, reminded that almost all developing country currencies are gaining momentum, oil prices are shrinking and we are winning. In fact, we gave the current surplus in August and September. For a period of time between 5:30 and 5,80 the bandwidth can be done, but we have Chinese-American war negotiations in front of us.
Rabobank Markets Strategist Piotr Matys predicted that Bloomberg HT could drop to 5 levels in dollars / TL.
window.fbAsyncInit = function() { FB.init({ appId : '232148700181828', channelURL : '//t24.com.tr/channel.html', status : true, cookie : true, oauth : true, xfbml : true });
FB.getLoginStatus(function(response) { if (response.status === 'connected') { var uid = response.authResponse.userID; var accessToken = response.authResponse.accessToken; //alert("şimdi sign in ediliyor"); userLogin("facebook",response.authResponse.accessToken,"update");
} else if (response.status === 'not_authorized') { // the user is logged in to Facebook, but not connected to the app //alert("signed in but not connected "); } else { // the user isn't even logged in to Facebook. } });
FB.Event.subscribe('auth.login', function (response) { //alert("şu an giriş yapıldı. token:"+response.authResponse.accessToken); userLogin("facebook", response.authResponse.accessToken, "update"); });
FB.Event.subscribe('edge.create', function (targetUrl) { PUBLIK.trackSocial('facebook', 'like', targetUrl); });
FB.Event.subscribe('edge.remove', function (targetUrl) { PUBLIK.trackSocial('facebook', 'unlike', targetUrl); });
FB.Event.subscribe('message.send', function (targetUrl) { PUBLIK.trackSocial('facebook', 'send', targetUrl); });
//bindEventTracking(); };
(function(d){ var js, id = 'facebook-jssdk'; if (d.getElementById(id)) {return;} js = d.createElement('script'); js.id = id; js.async = true; js.src = "http://connect.facebook.net/tr_TR/all.js"; d.getElementsByTagName('head')[0].appendChild(js); }(document));
// facebook dpa audience (function(){ var _fbq = window._fbq ||(window._fbq =[]); if(!_fbq.loaded){ var fbds = document.createElement('script'); fbds.async =true; fbds.src ='//connect.facebook.net/en_US/fbds.js'; var s = document.getElementsByTagName('script')[0]; s.parentNode.insertBefore(fbds, s); _fbq.loaded =true; } _fbq.push(['addPixelId','829603620417104']); })(); window._fbq = window._fbq ||[]; window._fbq.push(['track','ViewContent',{ content_ids:[(Math.floor(Math.random() * 10) % 2) + 1], content_type:'product' }]); // facebook dpa audience done [ad_2]
Source link