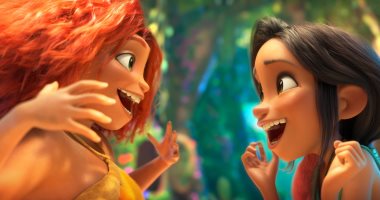 The animated film The Croods: A New Age, the second part of The Croods, grossed $ 115 million worldwide, despite restrictions imposed by the Corona virus on theaters.
The film reintroduces the prehistoric Croods family as they search for the perfect home and soon discover an idyllic paradise that meets all their needs, except for one problem: a family named Bettermans actually lives there.
Film events: "It wasn't long before Bettermans greeted Crood and introduced them to their modern lives. However, tensions will soon arise and when all seems lost, a new threat appears that will push both families into an adventure that will force them to embrace their differences, to draw strength from each other. and create a future. together.
While the first part, released in 2013, focused on the importance of the family, director Joel Crawford said: "This film may be a crazy and epic comic adventure, but it essentially revolves around two completely different families who they discover that their future is brighter together ".
While most Hollywood companies began changing release dates in 2021, Dreamworks did the opposite and decided to release the new Croods movie in November last year.
Source link