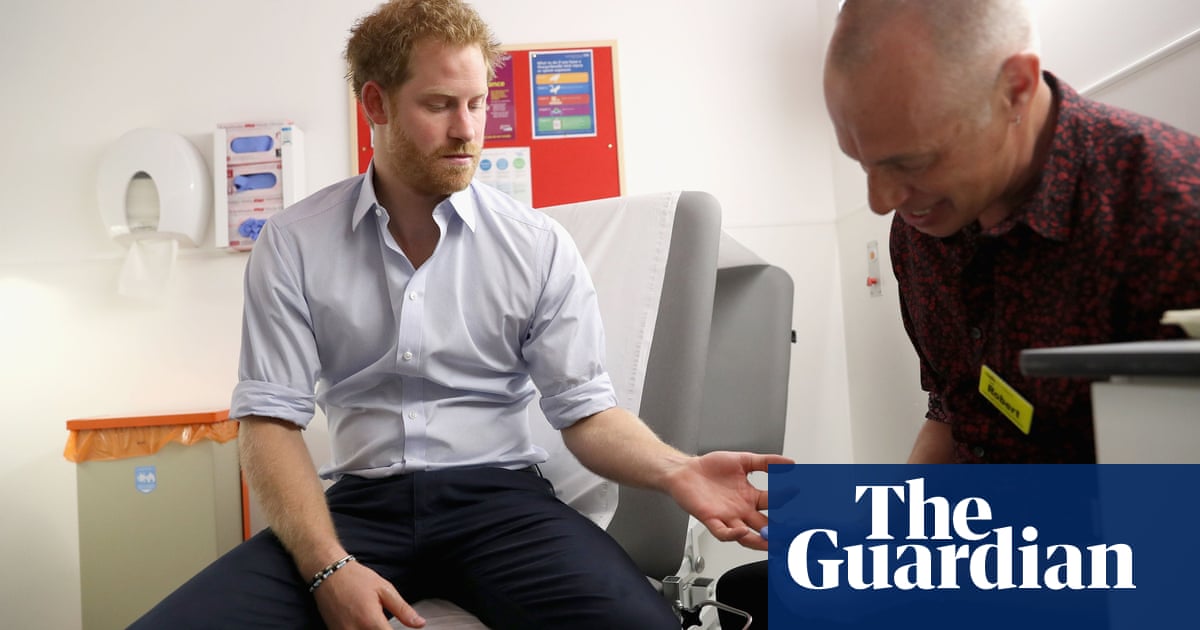 [ad_1]
The Duke of Sussex has called for HIV testing to be seen as "completely normal and accessible" in a new video that marks the national HIV test week this year.
The Duke said that people should not be ashamed or ashamed to take a test but treat it the same way that people protect against viruses such as cold and flu.
In the video, the Duke said: "Taking an HIV test is something proud – it's not shame or shame. As long as you're protecting yourself at this time of year from diseases and viruses like cold and flu, also to protect your health by conducting an HIV test. "
HIV and Sexual Health Charity Terrence Higgins Trust praised Duke's support in combating HIV stigma and normalization of tests as it works to reduce the number of new HIV infections to zero.
But the charity said that more attention should be paid to addressing "worryingly high levels of undiagnosed and late-stage HIV."
About one in eight people with HIV are undiagnosed and do not know they have the virus, while 43% of those newly diagnosed in 2017 have been diagnosed at a late stage of HIV, which means that the immune system has already begun.
Regular tests and early diagnosis are essential, with late diagnosis being associated with an increased 10-fold higher risk of short-term mortality.
The Duke said he deserves to celebrate a 28% decrease in new HIV diagnoses over the past two years. But also said that there was no time for satisfaction.
Harry, wearing a red ribbon in solidarity with everyone living with HIV, said, "We will not end the human immunodeficiency virus until testing is considered to be completely normal and accessible to everyone."
Harry has long supported the importance of HIV testing in the UK and around the world. When tested for HIV live on Facebook two years ago, there has been a five-fold increase in Terrence Higgins Trust HIV testing.
Ian Green, CEO of Terrence Higgins Trust, said: "We are delighted to have the ducat's ongoing support to combat HIV stigma and normalize testing before what we hope will be the most successful national HIV test week ever.
"As our Royal Highness says, we protect ourselves from cold and flu at this time of the year – so protect ourselves from HIV by trying and knowing our status. It's an ambitious goal, but we have a real chance to get to zero new HIV infections in the UK. "
[ad_2]
Source link