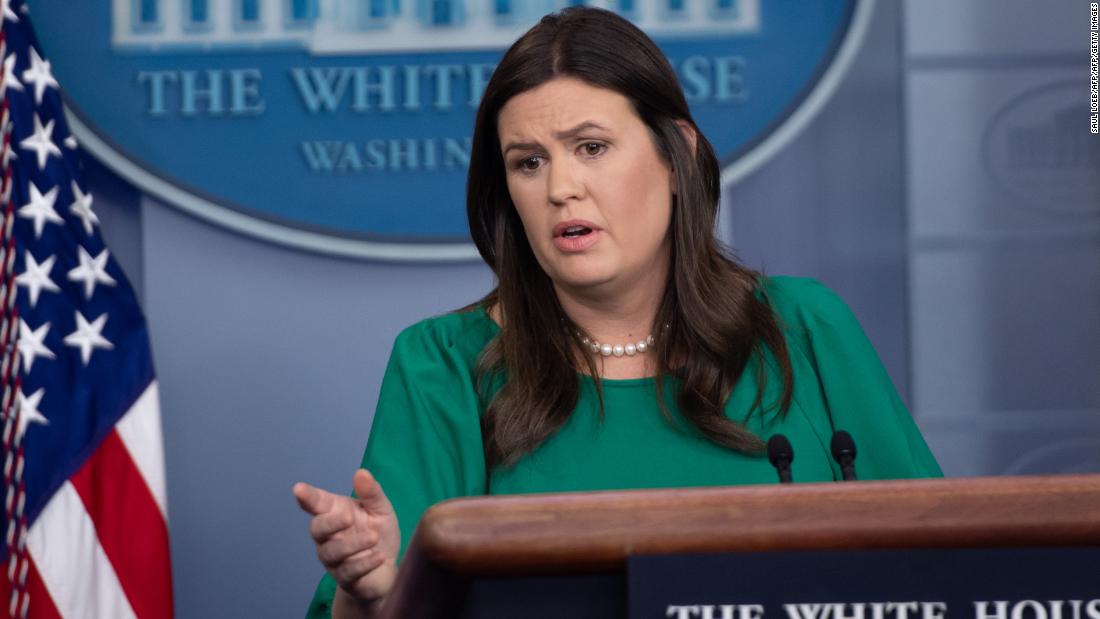 [ad_1]
Asked if President Trump has plans to meet with the Saudi croat prince while at the G20, White House National Security Adviser John Bolton said no – his program is too full.
Moments later, Sarah Sanders was asked if Trump might have some informal interaction with Mohammed bin Salman. Sanders did not rule out the possibility.
"If there is an interaction or not, I will not give up on it," Sanders said.
Why does a meeting with the prince matter?: Top Republicans have killed President Donald Trump earlier this month for his statement to Saudi Arabia as a result of the death and dismemberment of Khashoggi to a Saudi security consul.
Khashoggi, a Washington Post columnist, was an open critic of the government of Saudi Arabia.
The White House official statement reads: "Our intelligence agencies are still evaluating all the information, but it may well be that the Prince knew this tragic event – maybe it did, and maybe it did not!"
A senior US official and a source familiar with the matter told CNN that the CIA concluded last week that the Koroist prince personally ordered Khashoggi's killing. According to The Washington Post, who first reported the CIA evaluation, US officials trust this report. The Saudi government firmly denied that the leader was involved.
In the statement, the president wrote: "We can never know all the facts about the assassination of Mr Jamal Khashoggi," adding: "In any case, our relationship is with the Kingdom of Saudi Arabia, allied in our very important struggle against Iran."
Watch more from Bolton:
Reporting by Dana Bash and Kate Sullivan
[ad_2]
Source link