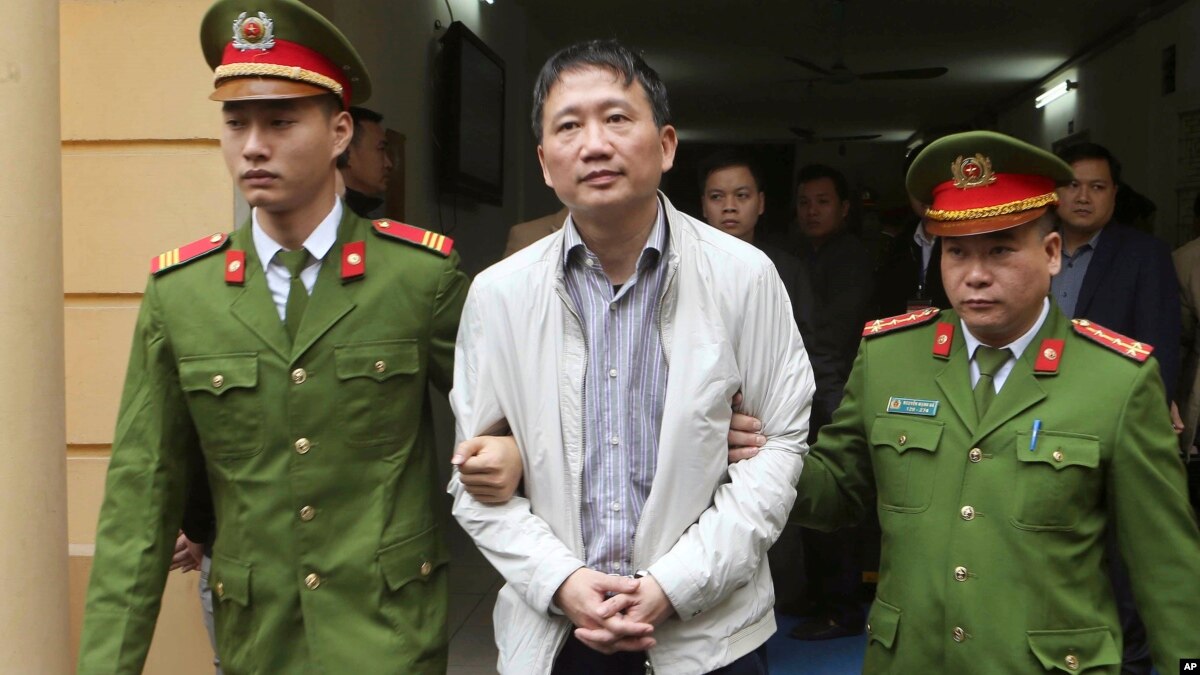 The Police Department a few days ago arrested Mr. Tang Hung Cuong, the leader of an oil company in Nghe An because of "linked to the line to send Trinh Xuan Thanh to flee abroad," reported on November 27 on the Sputnik Vietnam website and on News Msn.
Msn leads news about Tuoi Tre, while Spiegel does not show the origin of news from any source in Vietnam, although the content is not different from Tuoi Tre's news.
A source from the Nghe Police Department told Tuoi Tre that the arrest of 41-year-old Duong Cuong was held on November 21st. At the time of his arrest, he was chairman of the board of directors and general manager of Nghe An Petroleum Investment – Trading.
According to the report, the Criminal Police Department of the Ministry has also coordinated the Criminal Police Department in Nghe An Province to inspect Cuong's home in Vinh.
Arrests were published on the Tuoi Tre newspaper website at 4 pm on November 27, but around 6 o'clock on the same day, there was no longer.
The VOA tried to contact the Criminal Police Department to confirm this, but they did not respond. Meanwhile, a media source in Vietnam reported on the VOA deal that the arrest was "definitely" and said Tuoi Tre should withdraw information because "the line relates to Trinh Xuan Thanh how big it is."
Trinh Xuan Thanh, 51, former president of the oil and gas group of Vietnam, fled to Germany when he was charged with a corruption case.
In July 1974, Thanh was returned to Vietnam after a move by the German government accused of "abducted Vietnamese agents," Mr. Thanh, when he applied for asylum. Instead, Hanoi denied the allegations and showed that Thanh had "confessed."
Earlier this year, Thanh was sentenced by a Vietnamese court to life imprisonment.
Source link